Control Your Spending
By: Abby Hindle, Halal Incorp
Saving money is something most people strive for. Having money saved up can be extremely rewarding for multiple reasons. One of the most prominent reasons saving money can be beneficial to you and your life is the fact that it helps provide you with a financial safety net.
Having some savings can help relieve stress and worry, especially when it is money-related. It also allows you more freedom and choice with what you do in your life. For example, depending on how much money you have saved up you can treat yourself to those shoes you'd always wanted, a book that luxurious holiday or even put money towards your very own house.
These are just a few of the countless things you can use your savings on, but it highlights the vast range of possibilities. There are numerous ways in which an individual can save money. When it comes to saving/ budgeting it may be an idea to set realistic goals/targets to aim for as this will help keep you motivated in your efforts to save up. It may seem relatively stressful at first, however, having a fixed goal can be a source of calm.
Saving money can help you visualise a prosperous future in which you are more financially free and thus will enable you to control your spending.
Control Your Spending: One of the first, and most important, things you should do before attempting to save money, is get out of any outstanding balances/existing debt. You should aim to do this as quickly as you possibly can as the longer you leave it, the worse it'll get. This is down to interest, so try to remember that the quicker it's paid off the better. If you are attempting to get out of debt swiftly, it may be an idea to try the 50/30/20 budgeting method.
This method was created by Elizabeth Warren, US senator when she was a bankruptcy specialist at Harvard. The 50/30/20 rule offers an easier method of getting rid of any debt. It states that you should use 50% of your money earned on things you need, including bills, rent, etc. You should then use 30% of your income on things you want, such as going out to a restaurant. Finally, the remaining 20% of your income should be saved. This provides you with the chance to save some of your money without really noticing a significant impact on your lifestyle.
Learning to understand and budget your finances is another crucial aspect when it comes to saving money and controlling your Spending. Learning to budget is one of the most important tips when it comes to saving money fast and it is simple to do so.
If you oversee your budget, then you're in control of your finances. When starting to budget, you need to understand your cash flow. Understanding your cash flow is vital before you can start to save money. You will need to know how much money is coming into and leaving, your bank account each month. The outgoing payments could include any debt repayments, subscriptions, and monthly bills, to name a few. When creating a budget, keep track of all your finances over 30 days.
Compare your income in a month to your expenditures and you will be able to see if you are currently managing to save money or if you're overspending and by how much. Split these monthly expenditures into a variable and fixed costs. Fixed costs are typically hard/impossible to change, such as rent. However, variable costs can potentially be modified and brought down in price. For example, grocery shopping is a variable cost as you can always shop somewhere cheaper to save up more money.
Try to identify all your variable costs over a 30-day period that you can cut back on. This will increase how much money you will be able to save each month. Track your progress as time goes on and make changes if necessary. Do not be afraid to ask for help/ advice. There are many apps out there which can help you when it comes to budgeting.
Control Your Spending
Another helpful tip when it comes to saving money is creating your very own designated savings account. A savings account will be purely used for the money you intend to save. Having a savings account reduces the temptation to dig into your savings to spend on daily expenses. As it will be in a separate account you won't have the urge to spend your savings on day-to-day things such as groceries or impulse buys.
Having a savings account encourages you to stick to your budget without the temptation to eat away at your savings. If you have a fixed monthly income, it may be a smart idea to automate your saving contributions each time you get paid. Automating your savings mean a set amount of your monthly income will go directly into your savings account. This will once again help you resist the urge to use your savings on unnecessary expenses.
There are also apps available to help with this. On the topic of automating things, it may also be an idea to automate your bills. This means they will always be automatically paid on time, and you won't run the risk of being charged any additional money for paying late.
When out shopping or with friends the idea of saving/ budgeting money may exit your mind as you are too focused on having a good time and preoccupied. This can lead to overspending and going over your budget. To help prevent this it may be a good idea to put a spending limit on your debit/credit cards. This will stop you from overspending. Most banks offer this service to their customers.
Control Your Spending: Rent often eats up a large percentage of a person's income, regularly making it extremely difficult to save any money. There are, however, potential ways in which you can reduce the cost of what you are paying. For example, if you are currently living by yourself, it may be an idea to look for a roommate if possible.
Having a roommate will drastically reduce the amount of rent you pay and the more roommates you have the less you'll pay. If you are already living with others, consider choosing the smallest room if you are trying to save as much as possible. This is because the smallest rooms are the cheapest in most cases. It may not seem like a huge price difference, but over time it can add up and prove very beneficial to your saving attempts.
Having the smallest room may encourage you to downsize and the extra items you sell will help you get some extra cash. When renting a place, the bills also will take up a significant wedge of your money. There are numerous methods to help reduce their cost of them. Always make sure you're with the cheapest energy provider possible, over time this will help you save large amounts. Investing in a smart thermostat will adjust your central heating appropriately, which can save you a lot of money. Switching to LED lightbulbs is another example of how to save money on bills as not only are they much more energy efficient than normal lightbulbs, but they also last up to 25 times longer as well.
Many of us are guilty of subscribing to things that cost money despite hardly ever using them. Although sometimes it's easy to forget to cancel a subscription, as it is often a tedious process, the benefits down the line can be great. All that money that was being wasted on unnecessary subscriptions can now be directly put towards your savings and future and to control your Spending.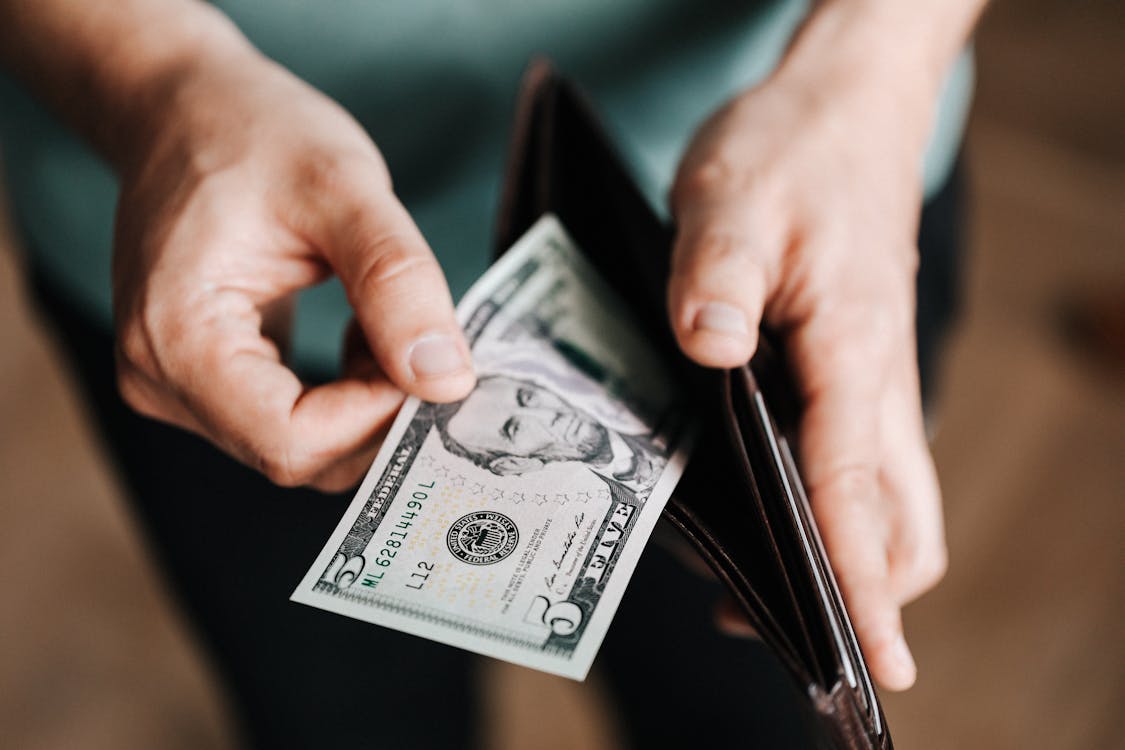 Control Your Spending
Taking up a side hustle can be a fantastic way to boost your monthly savings as you will now have multiple incomes. There are many different approaches a person can take when it comes to beginning a new side hustle. Side hustles can arrive in the form of an additional part-time job, investing or selling their goods, to name a few. All of which have great potential if pursued correctly. However, it is important to put yourself first as you may run the risk of burning yourself out if you overdo it. However, if controlled it can be a great way to save extra money.
Control Your Spending: In today's age, thanks to the likes of YouTube and various other websites, it is possible to search up how to do various labour-intensive tasks yourself, all at the click of a button. This is enormously valuable when you're trying to save money as you can fix things yourself instead of paying someone else to do them.
You won't be able to fix all your problems but there are certain ones you can do which will help save you money. For example, if the zipper on your jeans breaks, instead of going and buying a brand-new pair, watch a tutorial on how to fix it and save yourself some money while you're at it.
You can go down multiple routes when it comes to saving money, all of which can benefit your financial status. Saving money can provide you with a sense of freedom and comfort knowing you have a safety net. Having money saved up can also be exciting as it helps you see your future in a brighter light.
Knowing that the money you've saved up can/will go towards important things, such as a new house, is such a rewarding feeling and can provide you with a huge sense of accomplishment/achievement.
Disclaimer: The views of the author does not necessarily represent the views of Halal Incorp