Dubai On World Map
By Muna Abukar, Halal Incorp
Dubai- The most luxurious city in the world. Dubai is where you have the potential to find yourself having a lavish lifestyle. It is called 'the most luxurious city in the world' for a reason. The city is captivating and once you are there you do not want to leave because of what it has to offer. If you want to be in a city that is full of a lively nightlife scene then Dubai is just the place for that.
What Dubai offers- Firstly this is a great holiday spot for tourists. The tourist attractions are considerably significant, and this is the holiday spot for the United Arab Emirates. The city is famous for sightseeing. For instance, their shopping malls are famous over there. Tourists come over to look for bargain sales to collect from the shopping malls and for family fun as well.
The most famous Mall Of Dubai is called mall of the Emirates. It is Facilitated with Ski Dubai inside which is surreal and quite spectacular as well. The interior indoor ski slope is finished with a penguin enclosure and chairlifts. All of them are at the same temperature and this is done continuously. The food options are endless with different types of cuisines you can pick from. They also offer a family entertainment centre with an entire host of rides which cater for all age ranges. They have a cinema complex for those who are interested in watching films that they can pick out from as well; it has a lot of alternatives and a variety of options. There is something for everyone which is great.
Dubai On World Map
Dubai's tall buildings- Dubai's tall buildings are another thing that is great for sightseeing. They have many of them but one of the most famous tall buildings of Dubai is Burj Khalifa. This is also the tallest building of Dubai.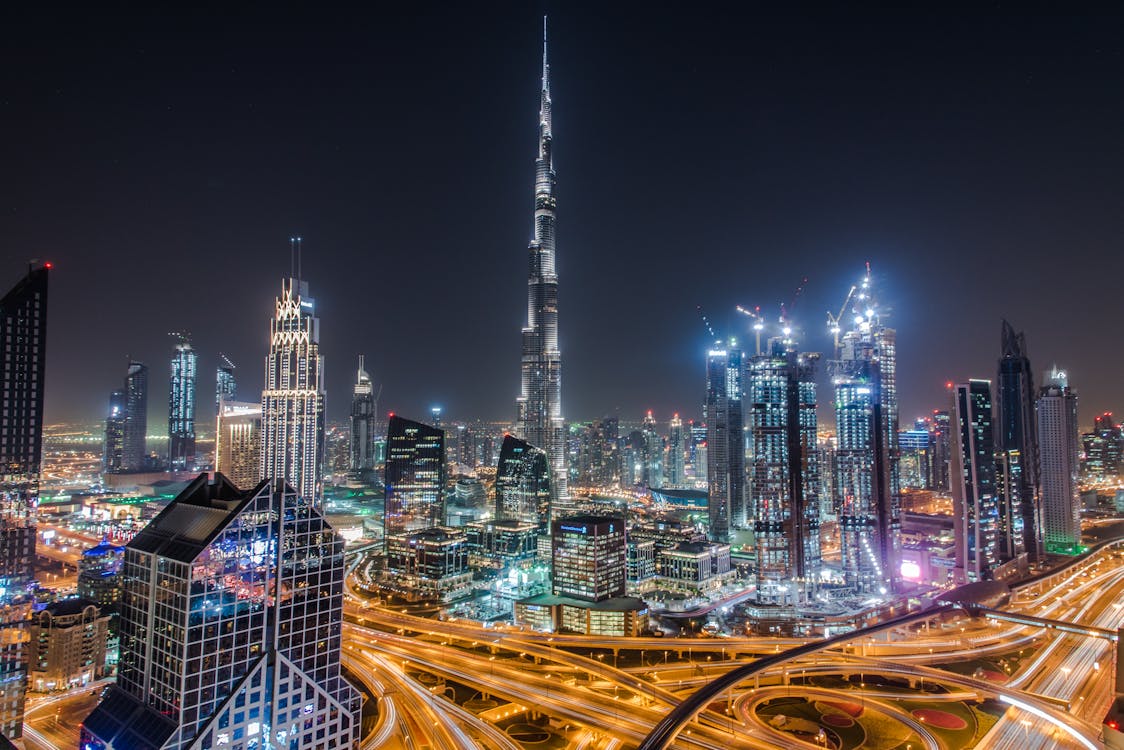 Burj Khalifa- This building was previously known as the Burj Dubai before its introduction in 2010. This is a skyscraper in Dubai, United Arab Emirates. In terms of the height of Burj Khalifa it is approximately 829.8 metres, and its feet is just over a mile with a staggering 2,722 ft. The roof height in of it itself is 828 metres with a feet of 2,717 which is phenomenal so to speak.
Additionally, the Burj Khalifa has been the tallest building and construction since 2009. Burj Khalifa surpassed the previous holder of the title 'tallest building' which was the Taipei 101. This building is a skyscraper in Taiwan. It was the tallest building from 2004 till 2009 when the Burj Khalifa surpassed its height.
In 2004 the building work started for the iconic Burj Khalifa. The exterior of it was completed in 2009 which was five years later. The main structure is reinforced concrete and another thing that was utilised in terms of construction for Burj Khalifa is steel that is structural and solid. It originated from the palace of republic that is in East Berlin which is the former East German parliament as well.
Dubai On World Map
The weather of Dubai is another reason as to why this city is admired and loved by so many people. It is warm all year round and has winter seasons and two different summers as well. The lowest temperature is approximately around 20⁰C and this is in January time. The weather is average between June and August, it is estimated to be around 30⁰C. The city gets an average of eight to ten hours of sunshine, and this is occurring all year round.
In Dubai you can expect warm to hot weather forecast that makes water parks an alternative option for leisure time, families can come to visit these on a family day out for fun. You can generally see blue skies as well. One of those waterparks is one of Dubai's famous man-made island developments called Aquaventure Waterpark.
The waterpark is centred at Atlantis, The Palm in Palm Jumeriah. It has the world's longest waterslide which is a nine-story tall slide. It has been said that it has been named the 'leap of faith' and it includes having water coast rides as well. It is world class and the waterslide is brilliant and many people go there and enjoy it during their leisure time.
The population of Dubai- The current population of Dubai is about 2,921,376. Dubai is in the United Arab Emirates; Abu Dhabi is the capital city of the Emirates. Dubai is also located along the eastern coast of the Arabian Peninsula and that is at the southwest corner of what is known as the 'Arabian Gulf'.
Dubai On World Map
Dubai is a global city and has become famous for being a city of rich culture and the Middle East's business hub as well. This cities diversity and rapid growing economy has led to remarkable growth over the decades and said to be on a upwards trajectory. During 2016 it has been said that the population was over 2.5 million and it is suggested that it is expected to continue steadily in the years ahead.
The UAE has seven distinct Emirates and Dubai is one of them. It is the second biggest by area and measures up to 4,114 square kilometres, the first one is Abu Dhabi, so it seconds that. The density of the population in the metropolis area is around 762.6 people living per square Kilometer.
The Jumeriah Mosque- This mosque is thought to be one of the most beautifully created mosques in Dubai. It is an exact duplicate of the Cairo Mosque called Al Azhar mosque. However, in terms of the size Cairo's Mosque is eight times bigger than Jumeriah Mosque. Jumeriah mosque is a fine example of Islamic architecture and very mesmerizing. The Sheikh Zayed Grand Mosque is located in Abu Dhabi and is the largest mosque in the area and is also extremely beautiful.
The structure of Jumeriah Mosque- The stone structure is constructed in the medieval Fatimid custom. It consists of two minarets, and they showcase the covert details in the stonework and is very attractive in the evening. This is because in the evening is when it is lit with floodlights making it's features stand out.
The religion of Dubai and language- Dubai's official religion is Islam. Other faiths are however welcome, tolerated, and respected. Faiths such as Hinduism, Buddhism, Christianity, Sikh, and many other faiths are practiced in Dubai. The official spoken language in Dubai is Arabic. Other additional languages are spoken there as well, like English, Chinese, Persian and many more.
Dubai On World Map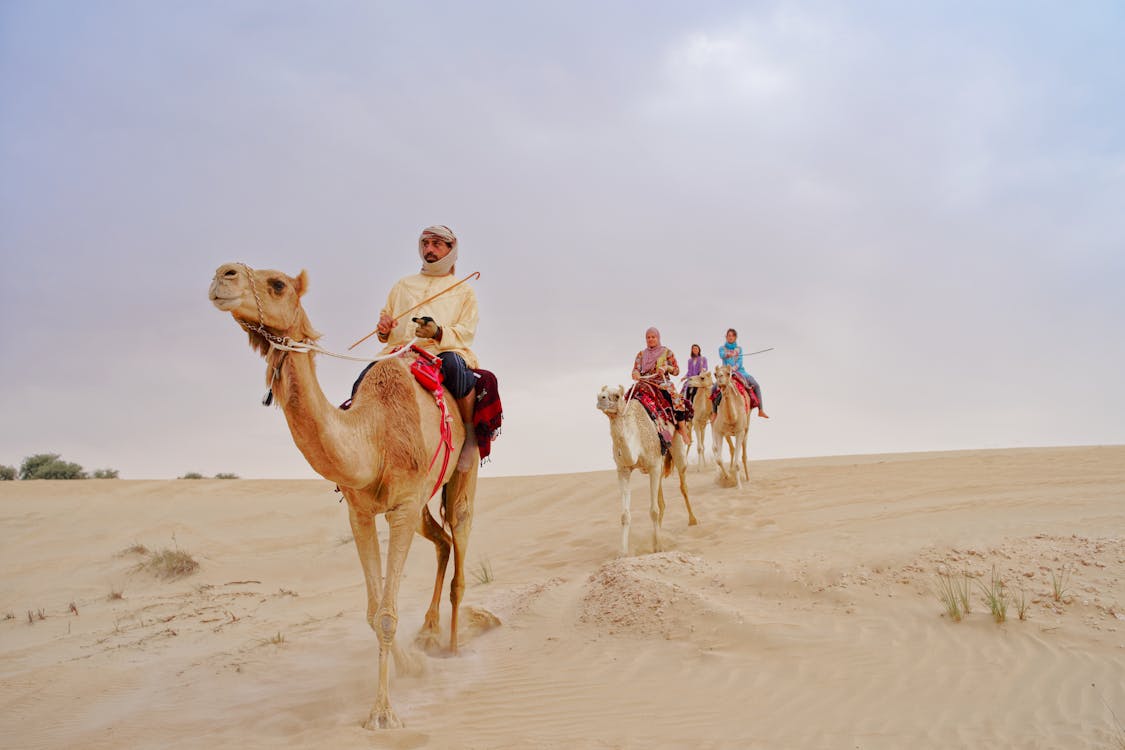 The history of Dubai- Dubai was first established in year of 1833. This occurred when 800 settlers from the tribe known as 'Bani Yas' tribe arrived at the creek of Dubai. This harbour resulted in an economy that prospered on sea trade, pearling and fishing which ultimately led to it's rank as a port city as a result.
Dubai's Expo 2020– Dubai was chosen as the site for expo. Expo 2020 is an event that could potentially lead approximately to at least 270,000 more jobs which is good as it means that it would further increase future growth of the city as a result. The expo is a business platform giving individuals business opportunities and participating with expo partners and other countries across the globe. The expo is development achieved by the UAE and it has cutting edge technologies as well.
The expo creates opportunities that allow for innovation and collaboration to occur which means it will is overflowing with new experiences and fresh ideas. The main aim for the expo is for branding and marketing purposes. It is all about shaping and building a better future for future generations. Dubai Expo allows this to happen as it reinforces the important principals of business and gives those across the global an opportunity to participate in it and share their input. It is all about building connections to prosper and live-in balance with the world around us. This gives us a chance to get out the potential that is internally within us in order to get the desired future that each of us are after. The global event is scheduled to run until the end of March 2022.
Dubai On World Map
Moreover, the bureau international des expositions that is assembled in Paris named Dubai as the host in 2013. In terms of sustainability, the sustainability pavilion in the sustainability district consists of Hammour houses that seek to explore coral reefs. Coral reefs is a district stage that seats approximately 300 and additional national pavilions. They also have a pavilion called 'the opportunity pavilion' that is constructed by AGI Architects. Lastly, they have a pavilion called 'the mobility pavilion' and that consists of the worlds very own biggest passenger lift. This lift can ship 160 people with full conviction.
Disclaimer: The views of the author do not necessarily reflect the views of Halal Incorp.