Ertugrul
By Kizzia Hernando,
Ertugrul's life remains a mystery. The facts that we know about him was because of some artifacts from the Emperor's rule such as coins minted by Osman which identify Ertugrul as the name of his father. The historians rely on the stories that were usually written by the Ottomans. Here is some information we get as we read through Ertugrul's life.
Ertugrul was a Turkish Warrior from the 13th century and is one of the most famous warriors of his time and was also the father of Osman (Uthman) who was the founder of the Ottoman Empire. Ertugrul was the chief of the Kai Tribe that was composed by Orghuz Turkic people and a sub-branch of the Bozok tribal federation. Ottoman historians were still not sure if Ertugrul had two or maybe three other sons namely: Gündüz Bey, and Saru Batu Savcı Bey or Saru Batu and Savci Bey.
According to the Ottoman traditions, Ertugrul was the son of Suleyman Shah, the leader of the Kai Tribe. When his father died during 1236, Ertugrul is said to have taken over and became the bey or the governor of the Ottoman Empire and was said to have spent his life fighting his enemies in exchange for new tribal land. Ertuğrul is thought to have envisioned a prosperous and secure state for all peoples, Muslim and non alike, a state rooted in the principles of the Islamic faith, and justice and fairness for all. This is the reason that he participated in different wars and the reason why he is referred to as Ghazi, a heroic champion fighter for the cause of Islam.
20 Images of Ertugrul Drama Series Characters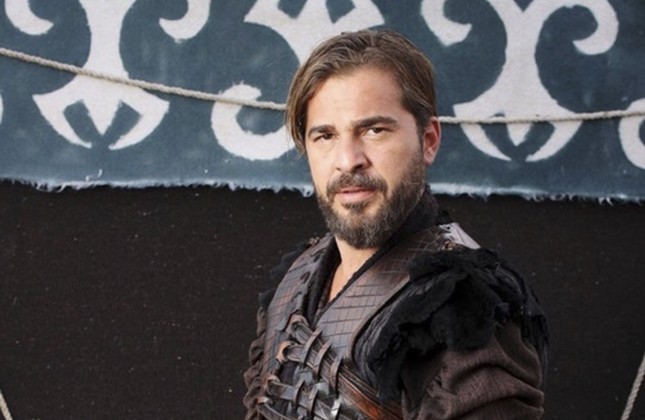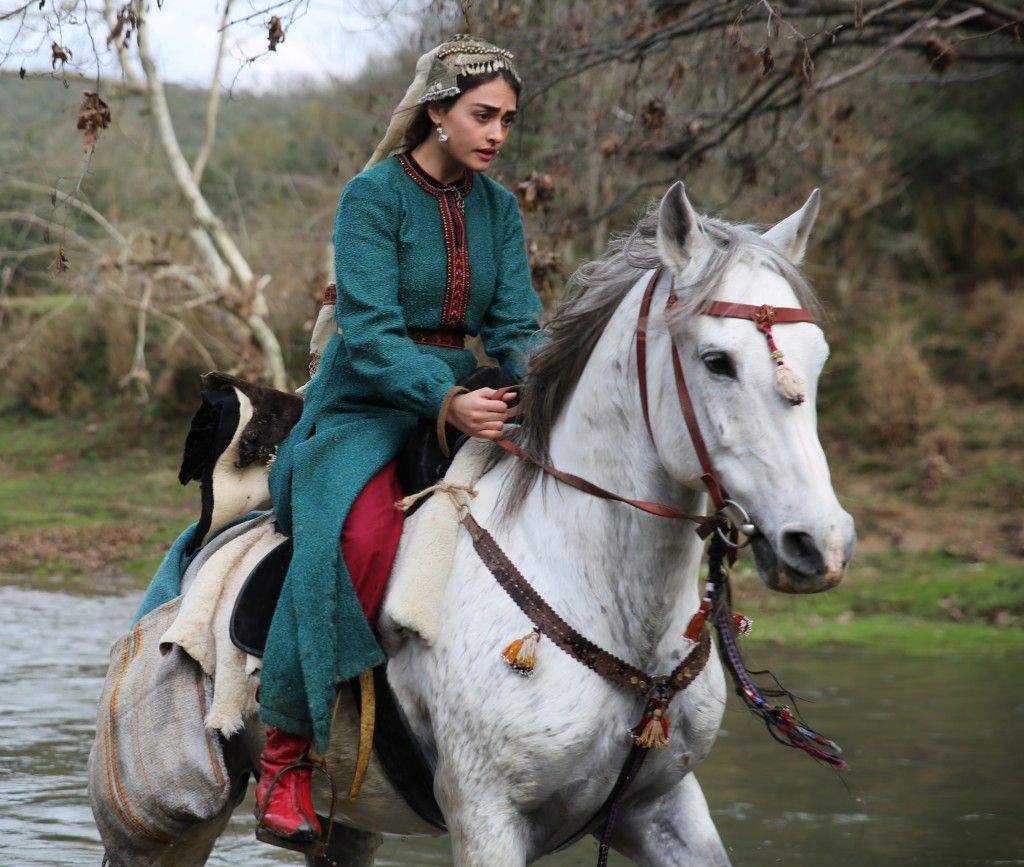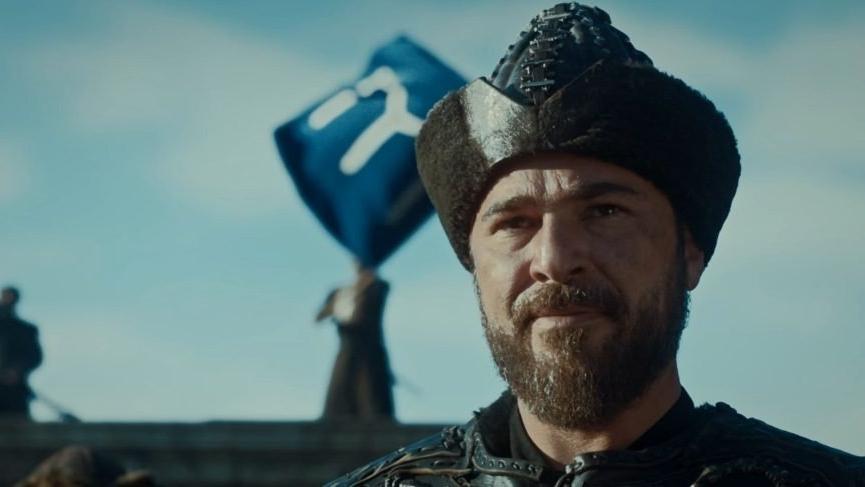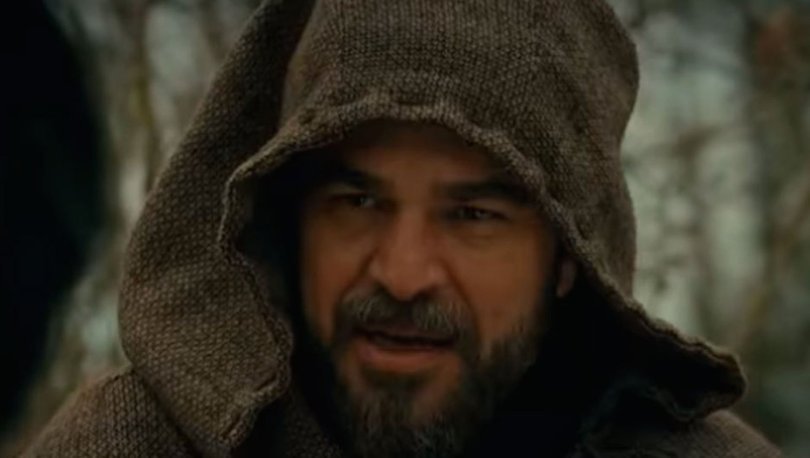 A TV series that was released in the year 2014 was made with the storyline of the life of Ertugrul. It shows how Ertugrul was said to have been an ambitious man who wanted to bring peace and justice. This was showcased when this 13th century Turkish warrior fought in different kinds of wars, war with the crusaders, the Byzantines and the brutally expanding Mongols who killed a lot of Turks. The series also talks about his fight for his love and destiny.
The TV series that was entitled Diriliş: Ertuğrul (Resurrection: Ertugrul) , was a historical-drama series that was based on the lives of real people specifically Ertugrul Gazi. This series lasted for 5 seasons and created a lot of Turkish and non-Turkish following around the globe. This series was created by Mehmet Bozdag, a Turkish screenwriter, producer and director, and stars the Turkish actor Engin Altan Duzyatan, who refused the role twice because despite liking the script he was used to the idea that the historical TV series can either end with a huge hit or the other way round. Despite this mindset, at the end of the day he still took the role.
Now, Let's talk about how the characters in this series made it worthy of the following and made allowed this series to be awarded the Best TV Series at Pantene Golden Butterfly Awards.
Let's start with Ertugrul that is played by Engin Altan Duzyatan, he is the protagonist of this series and is portrayed as hot-headed, idealistic and crafty. His character was portrayed the way he was described by the historians.
Suleyman Shah is played by Serdar Gokhan, he is the leader of the Kayi Tribe and the father of Ertugrul. He is portrayed as being wise and loyal to his traditions and the tribe was guided all throughout any difficulties because of his great decision-making.
Hayme Hatun that is played by Hulya Darcan is the mother of Ertugrul, wife of Suleyman Shah and the grandmother of Osman I. She was a smart, caring and a brave woman, who became a leader after her husband had died. She was once called as "The mother of the People" for the respect she gained because of her personality.
Gungdogdu Bey is played by Kaan Tasaner who is the eldest son of Suleyman Shah and the eldest brother of Ertugrul. He is portrayed as someone who wants to avoid conflict as much as possible. He led the rest of the Kayi Tribe who didn't want to come with Ertugrul to the Western Borders.
Sungurtekin Bey is played by Sezgin Erdemir is the second son of Suleyman Shah and Hayme Hatun, just like his brother Gungdogdu, he didn't side and migrate with Ertugrul, but later joins him to kill Emir Saddedin Kopek to escape the Mongols. Emir Saddedin Kopek is played by Murat Garipagaoglu is an important Seljuk court administrator and the minister of Sultan Alaeddin Kayqubad I, whom he poisoned. He is an opponent of Ertugrul because of him being an ambitious man. His only motive is to gain power and control over the Seljuk Empire.
Sultan Alaeddin Kayqubad I is played by Burak Hakkiis the Sultan of the Seljuk Sultanate of Rum and he is a highly respected sultan who brought the sultanate to its most powerful and successful era.
Halime Sultan or Halime Hatun is played by Esra Bilgic Tore, a Turkish actress and model, she is the wife of Ertugrul and the mother of Osman I. She was a Seljuk Princess and gave up her title and royal life because of her dedication and love for her husband. She is his greatest supporter and also fought a lot of enemies alongside with her husband. She is portrayed as a very loyal wife and aligned to her husband's cause.
Ertugrul
Ertugrul has Alps with him that are also his loyal companions all throughout the war. Turgut Alp that is played by Cengiz Coskun, is one of the three Alps of Ertugrul together with his blood brothers Bamsi Beyrek and Dogan Alp. He is a close friend to Ertugrul and his son Osman Gazi. He was one of the greatest and most renowned warriors in Turkish history. He is portrayed as a very smart and a capable man and the best follower and supporter of Ertugrul. His blood brother Bamsi Beyrek is played by Nurettin Sonmez, is a very fierce warrior, good-hearted, very funny man and very loyal. He fights with two swords and is somewhat slow-thinking and prone to emotional outbursts. While their other blood brother Dogan Alp is played by Cavit Cetin Guner is later killed by Vasilius, a Byzantine military commander and Ural, a very ambitious man who will do anything to get what he wants.
Abdur Rahman Alp is played by Celal Al, is a loyal Alp of Ertugrul. He is the chief guard of Hayme Hatun and good friends with the three alps of Ertugrul. Gunkut Alp is played by Hakan Serim, is one of Ertugrul's senior alps. He is portrayed as someone who likes to joke, especially with Bamsi Alp, one of the three alps, and is often at the receiving end of friendly banter. Dumrul Alp is played by Edip Zeydan, is also one of Ertugrul's senior and also a fellow spy and friend of Hacaturyan Usta, an Armenian gold miner and gold smith who became a slave and was freed by Ertugrul, in Karacahisar Castle. He mostly battles alongside Gunkut Alp and Samsa Alp, who became one of Entugrul's senior alps after his brother Tugtekin died. Tugtekin Bey is played by Ugur Gunes. He is portrayed as a hot tempered guy. He is the Chief Alp of the Dodurga Tribe and became the next leader of the tribe after his father's death.
Artuk Bey is played by Ayberk Pekcan is known as Ertugrul's right hand man in administering the Hanli Bazaar and Karacahisar Castle. He is an experienced Physician of the Dodurga Tribe. Ibn Arabi is played by Osman Soykut or better known as Ozman Sirgood, an American actor of Turkish and East European heritage. Ibn Arabi is known to be the famous chronologist, mystic, philosopher, poet, and sage. He is one of the world's great spiritual teachers. He was a great support and inspiration to Ertugrul that even after his death, Ertugrul still draws support from him through his writings, books, diaries, teachings and his other spiritual works.
Kurdoglu is played by Hakan Vanli, is the younger brother of Suleyman Shah, is the leader of many nomad families in the Kayi Tribe. He is portrayed as someone who has a secret jealousy against his brother as he secretly plots with Templar Knights to make himself the leader of the Kayi Tribe.
In this series, there are also women that are involved that give more meaning and color to the plot twist of the story. Selcan Hatun that is played by Didem Balcin is the wife of Gundogdu and the older sister of Gokce. Gokce is the wife of Tugtukin but has an unrequited love for Ertugrul. We have Aykiz that is played by Hande Subasi, a Turkish actress and a beauty pageant titleholder. Aykiz is a childhood sweetheart of Turgut Alp and spiritual daughter of Hayme Hatun but later on, she was killed in a Mongol raid against the Kayi Tribe.
And of course, the series won't have a very great story without the antagonists that makes it more exciting and challenging. Titus is played by Serdar Deniz, portrayed as the commander of the Knights Templar who obsessively seek to kill Ertugrul as revenge for killing his younger brother in a fair fight.
There are a lot more characters in Ertugrul's life that are so many to mention yet surely they all have made an impact on how Ertugrul became to be known as the Legend of the East.
To honor his bravery and his legacy, a tomb and a mosque was built which was said to have been built by Osman I at Sogut. Sogut is in North-Western Turkey and is about 2-3 hours from Istanbul. It was said that Ertugrul was buried in Sogut in 1280 and around his tomb are graves of Halime Sultan, Hayme Mother, his sons, Gunduz, Savci Bey, Saru Batu and Osman, his brother Dundar, Turgut Alp, Samsa Alp, Abdurahman, and many others of his Alps, who reached Sogut with Ertugrul Bey. The ones that were not buried there, died along the way.
To celebrate the memory of the early Ottomans, the town of Sogut celebrates with annual festivities.
With all these descriptions about Ertugrul's life, most details remain a myth and most known facts about him are derived according to the theories of some historians.