Halal Business Ideas
Muslim Business Women & Female Entrepreneurs Are Leading The Way In Economical Development
By Maj Hussain,
Manchester:
Halal Business: The Islamic economy is booming largely having avoided the recession as many other countries have suffered from. The State of the Global Islamic Economy Report 2020/21
"Estimates that Muslims spent US$2.1 trillion across the food, beverage and lifestyle sectors in 2017, and forecasts spending to reach US$3 trillion by 2023. By category, food and beverage leads Muslim spend at US$1.3 trillion, followed by fashion at US$270 billion, media and recreation at US$209 billion, travel at US$177 billion, pharmaceuticals at US$87 billion and cosmetics at US$61 billion."
Therefore this is a prime period for any entrepreneurs to launch start-ups and businesses which can focus on faith based perspectives. Opening a business is the key to helping individuals economically prosper. Thinking about and conceptualising a product, service or goods can be challenging.
However by turning a passion into an income generation idea and using monetisation strategies businesses can be created and individuals can empower and drive forward the economy from a grassroots business development angle. We have listed 75 ideas below to help you think about creating a new venture within the global Islamic economy focusing on a Halal business model.
Exploring Halal Business
In contemporary times many people from an Islamic faith background and even non-Muslims are searching for ethical models and avenues to set up businesses and enterprises. Some of these entrepreneurs are using or looking for Halal business loans to kick start their entrepreneurial journey. Al Rayan Bank is one such place which provides Halal business loans in the UK. Halal business ideas are important in creating a viable entity hence why 75 have been listed in this article. Muslim business attire can vary from formal to non formal.
There are also opportunities now for Halal business investments. One startup which has focused on Halal business investment is Wahed Invest situated in New York but also operating in the UK. There are even some Halal businesses for sale around the world. The key focus for any budding entrepreneur is to find relevant Halal business opportunities. Finding the right opportunity can be very lucrative.
There are many Halal business ideas in the UK which one can develop. Using a Halal business directory can help you plan and identify what kind of entities already exist. There are a variety of directories such as Muslim business directory UK, Muslim business directory South Africa, Muslim business directory Australia etc.
Muslim Business UK: Muslim business opportunities can create avenues for positive return on investments. Companies are thriving in various fields in the sector of Muslim businesses in the UK. You will find more females are now succeeding and also starting companies in Britain.
A Muslim business woman is strong willed and often determined to succeed overcoming adversity. One example of a successful Muslim business woman is Shazia Saleem who founded ieat foods in the UK. Muslim business leaders have the ability to impact economies all around the world including the UK. Muslim business owners are creating a new revolution in a variety of industries such as tech, food, digital, travel, tourism, pharmaceuticals etc.
An example of a successful Muslim businessman is James Caan. James Caan CBE is a British-Pakistani entrepreneur and television personality. He is best known as a former investor on the BBC television programme Dragons' Den and has run a string of successful businesses. Another example of a Muslim owned business is that of LaunchGood which was set up by Chris Blauvelt.
One popular business avenue to explore is Halal food business opportunities. The Halal meat business sector is booming with new start-ups such as Haloodies beginning to emerge into the mainstream. There are also Halal meat businesses for sale. If you are looking to set up such businesses you need to have a Halal meat business plan in place. Others may also have questions around different models asking things such as are share business, Halal or Haram.
Halal business in Islam is a fundamental element of the faith in regards to having financial freedom as well as location freedom. It isn't essential however it is encouraged for Muslims to become entrepreneurs. Halal and Haram business transactions need to be taken into consideration also when undertaking business transactions or operations. Business opportunities exist worldwide.
Halal business in India is also possible as it has one of the largest global Muslim populations. Halal business opportunities in India are diverse ranging and can offer good returns on investment when due diligence is undertaken. Other countries also have bodies which can manage business operations for Muslim communities for eg. the Halal Japan business association. The Japan Halal business association can be a useful entity particularity as there aren't a large number of Muslims in the country.
Muslim business online is increasing in popularity in the age of the digital economy. Therefore many people ask about Muslim business name ideas. The answer is really, don't ponder for too long on names rather focus on action which is imperative, just get started. Don't worry too much about Muslim business names. The journey of an entrepreneur can be a lonely one so it can be very useful if you can find a Muslim business network or a Muslim business association to join and obtain support from whether it's online or in person.
Muslim business network Malaysia: The Muslim business network association of Malaysia is one such example.
You will find people operating Halal businesses all around the world whether that's a Muslim businessman in Gujarat, a Muslim business in Sri Lanka, a Muslim businessman in Kerala, a general Muslim business in India or a Muslim business in the USA. Muslim business ethics, Muslim business etiquette & positive Muslim business practices should always be at the forefront of operations.
25 Images Of Halal Business in Action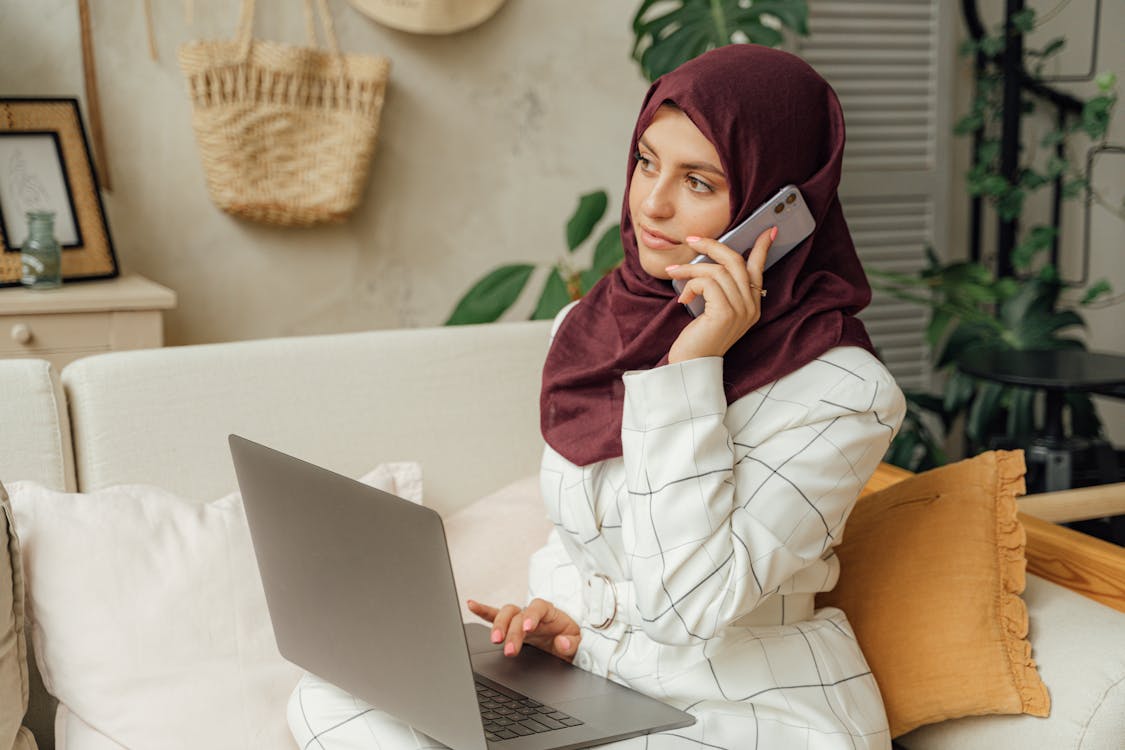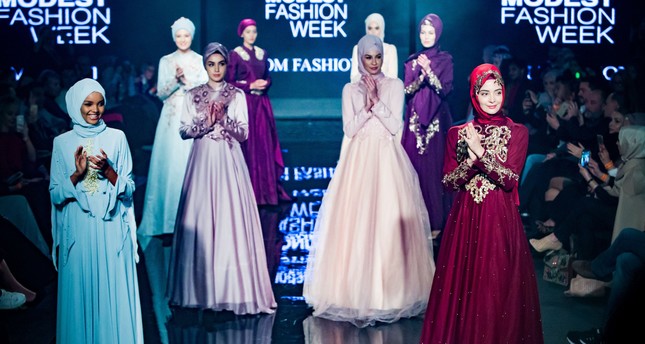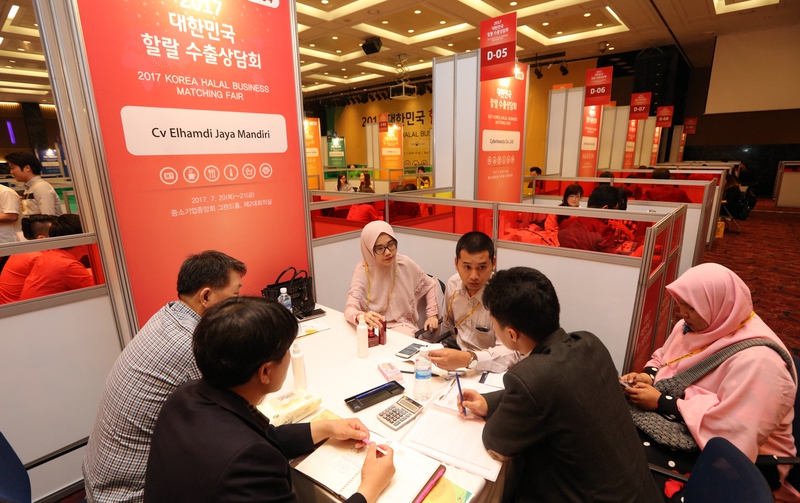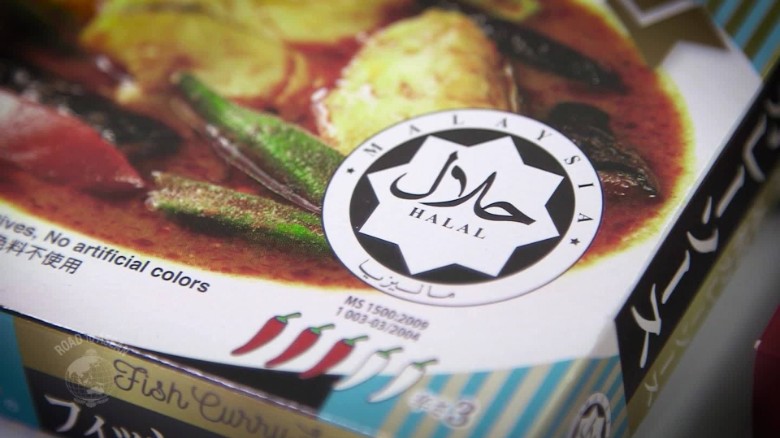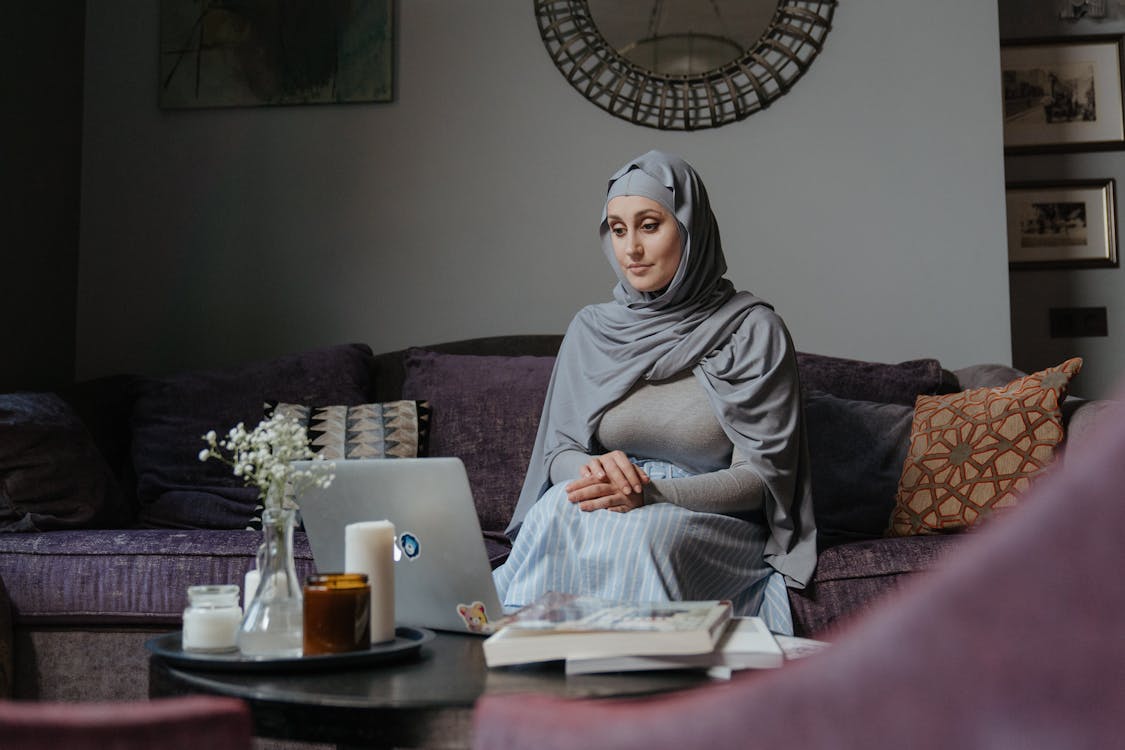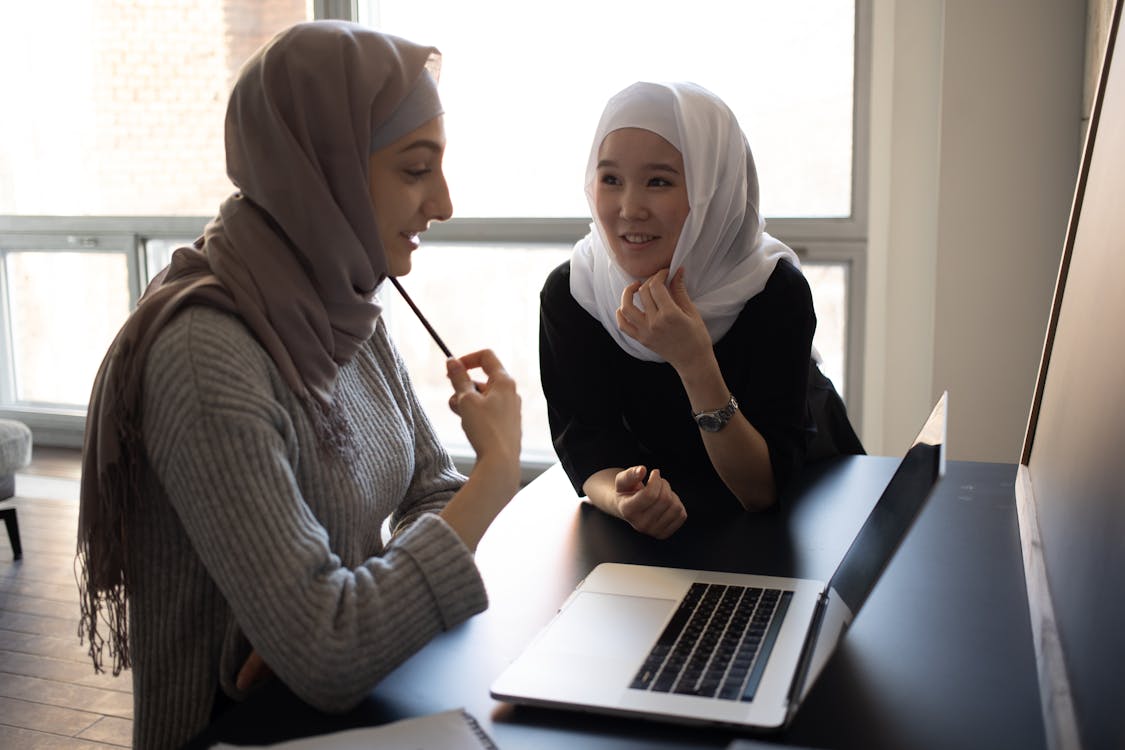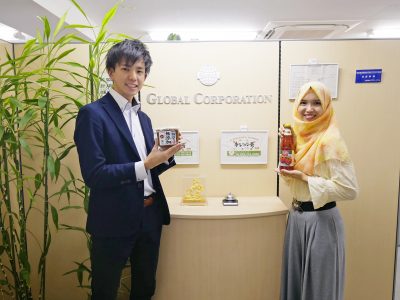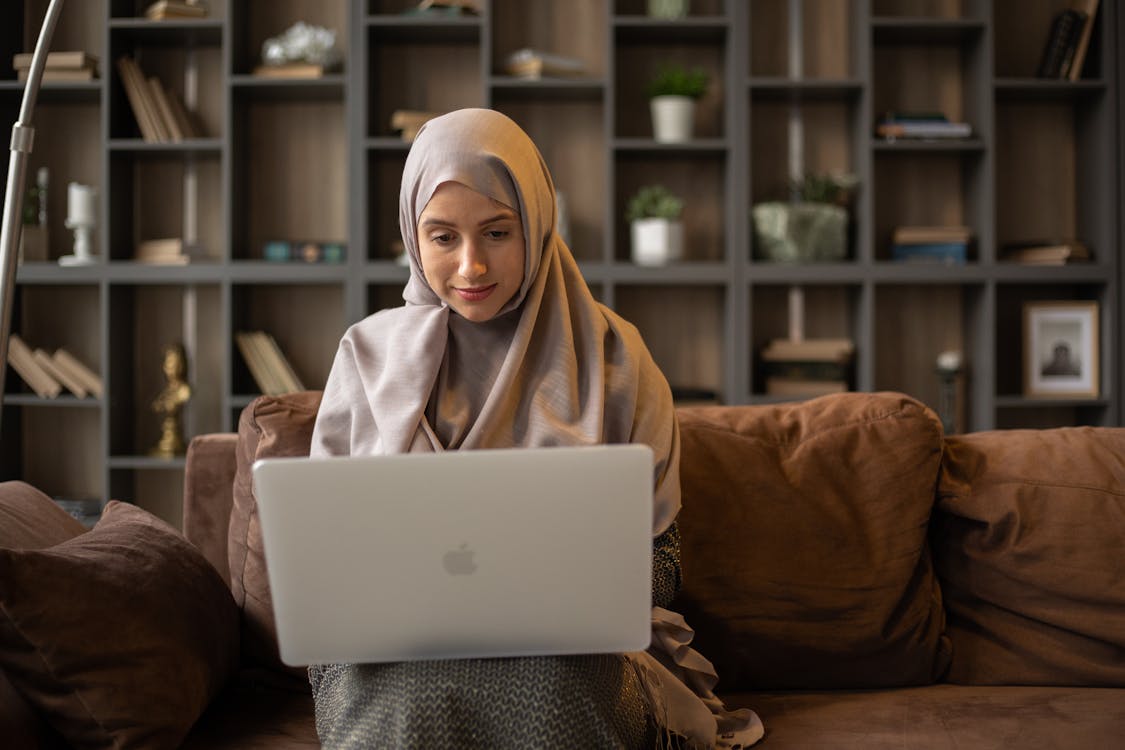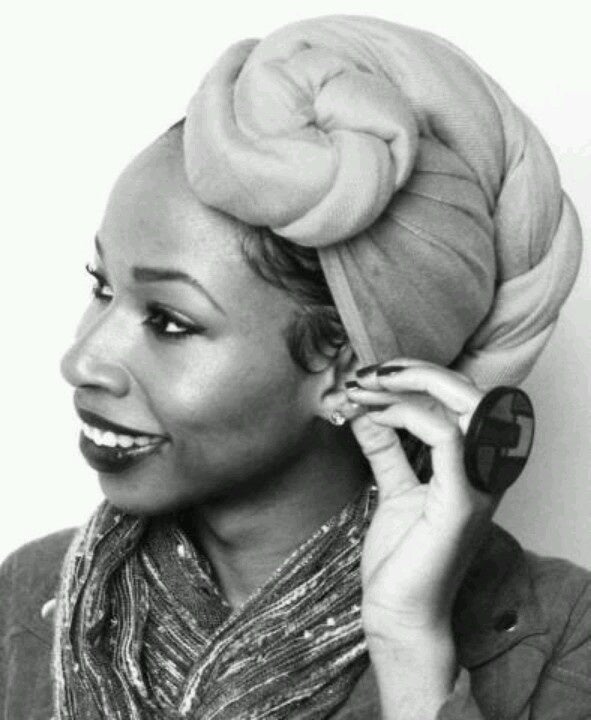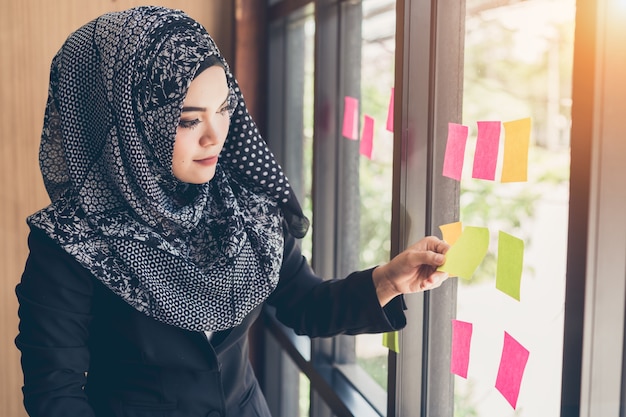 75 Halal Business Ideas
Open up a food van/truck and sell hot food to passersby and workers in a built up area.
You can set up a small shop selling personalised Holy Qurans and Islamic souvenirs.
Create a Halal catering company supplying food to shops, cash & carries, restaurants, takeaways, community centres etc.
Weddings are popular and happen throughout the year, why not set up a wedding planners business.
Open up an Islamic marriage bureau helping Muslims complete half their deen (religion). Finding a marriage partner is becoming difficult for many people within Muslim communities. Introducing potential matches to suitors can be an economically beneficial business start-up idea and a great Halal business.
Are you great with tech, then setting up a Halal dating app is a viable option which is aligning with relationship trends as many people switch to finding life partners online. As smartphone technology develops apps are becoming ever more popular.
Have you ever thought about digital self-publishing, are you good with words and writing. Then using platforms such as Amazon Self Kindle Publishing may be suitable for you. Publishing material digitally has never been easier. Amazon Kindle allows you to make money through receiving royalty payments depending on how many books you can sell. The digital market now allows you to sell across countries and even continents selling in places such as India, UK, USA, and Australia amongst many other geographical locations. Set up costs are low as there is no paper printing involved as all products are digital and potentially a great Halal business.
Why not become a blogger discussing a range of issues in the Islamic economy such as modest fashion, Halal business news, Halal travel and lifestyle. Creating engaging content can help your blog grow. Increasing followers through social media links provided on your platform may allow you to uses adverts such as Halal Ad which will help you earn money pending on the amount of clicks the adverts receive.
Set up a book shop selling specialist books on varying topics such as Islamic sciences, law, practices etc.
Set up a store selling Historical books in the Islamic genre. Sell archeologically literary gems to keen collectors obtaining good prices for specialist and rare items.
Become a Halal life coach providing advice and guidance for clients in relation to motivating and enhancing life experiences.
Set up a fitness consultant company helping customers diet, lose weight, become more active and raise their self esteem, whih can be a great Halal business.
Set up a nutritionist consultancy providing specialist advice on vitamins, nutrients and weight loss techniques.
Create an Islamically orientated nursery which could provide childcare and Halal food options for clients and children.
Become a children's story publisher, creating material around Islamic stories which are child friendly, full of colours and islamically educational.
Private religious tutoring could be an option. Teach Arabic reading and writing skills for children and adults at community centres.
Teach adults Arabic via online platforms and Skype providing one to one specialist tailored services in developing Arabic language skills.
Become a calligraphy teacher and help students learn how to write Arabic in a majestic manner using ancient techniques, helping individuals boost their creativity and developing talent.
Create an Islamic greeting cards business which also has special cards for periods such as Eid and Ramadan.
Set up a printing service printing leaflets, business cards, outdoor banners and booklets for clients such as companies and takeaways.
Use your voice to become a Nasheed artist and perform at events such as religious gatherings and weddings.
Learn to play the duff and perform at events such as Eid parties, religious occasions, cultural gatherings and community fun days.
Set up a digital magazine looking at areas around the Islamic economy and sell advertising space.
Become an Islamic marriage counsellor dealing with situations effecting couples, training and accreditation may be required.
Set up a Hijab clothing store either in a shop format, a market stall or through an online presence.
Create sports Hijabs and sell to Muslim females who train in the gym or outdoors.
Become an Islamic artist by painting canvasses, creating art, oil paintings and sketches and sell these to customers.
Do you know the history of your local town or city then you could become a tour guide and take tourists around your locality explaining historical events, discussing architecture and showcasing interesting historical facts about the vicinity.
Set up a Halal travel agency providing holiday packages to places such as the UAE, Turkey, Malaysia and the Maldives. Halal travel is on the rise and is becoming more popular with the emerging Muslim middle class who have excess income to spend. Halal travel packages could become big sellers in your area if marketed right with plenty of excursion opportunities included.
Create a Hajj and Ummrah travel agency selling tickets and packages to Muslim holy places, which is a really good Halal business idea.
Create specific wedding dresses for Muslim brides and sell them to shops and in your locality.
Become a clothing alterations tailor specialising in shalwar kameez, abayas, garments and modest clothing.
How about becoming a modest fashion designer. Muslim apparel reached around $253 billion in sales last year in 2015.
How about setting up a flower stall or shop catering for occasions such as Eid, weddings and parties.
Create a Halal friendly video game available for download on online platforms.
Become a social media marketing specialist learn to sell products online through marketing.
Create your own healthy snack or energy bar and sell to customers.
Set up a handyman service doing odd jobs in your community i.e. painting, decorating, fixing leaks etc
Offer cooking classes which create Halal dishes and foods. Help teach and train people to become better cooks.
Set up a candle and incense business.
Create Halal gift baskets full of goodies which can be given at weddings, as presents and on special occasions and sell to the public.
Become an ethical business advisor helping people set up businesses, companies, charities and organisations. You could provide advice on business plans, funding, advertising, income generation, branding and marketing.
Set up a website development company. Why not assist clients to create a website to sell goods more easily or help customers improve their designs on existing websites and provide guidance on driving traffic to client's websites.
Become a columnist for a newspaper or magazine.
Set up a mobile hairdressing service.
Set up an energy comparison site to help people choose economically better alternatives for their gas and electricity providers.
Sell items and old junk on eBay and similar sites.
Use ecommerce digital platforms to sell items to a wider audience.
Provide a Halal bed and breakfast accommodation facility.
Become a virtual assistant for an existing Halal business online.
Become a funnel hacker, set up sales funnels for SME's and help them sell more products. Use software like LeadPages to create sales funnels for clients online.
Start a lead generation company, help businesses get leads and new clients. Generate new leads for clients and help them increase revenue.
Set up as a consultant and specialise in a particular field. Having speciality in a field rather than being a generalist is a method to increase revenue and build a business. This is because specialists have specific skills which allow for higher rates to be charged particularly if the consultant is skilled.
Create a dog walking company where you can take clients dogs out for walks. This can be lucrative in countries where these animals are popular.
Become a dog trainer, within this role you can teach your clients animal how to behave accordingly or as required by the needs of the animal and client.
Financial Adviser entities are useful in helping wealthy clients plan and strategise how to invest and place their financial funds. You can focus on Halal business and Halal finance.
Teaching English as a private tutor is a great way to earn an income and can be done form the comfort of your own home. Right now many people are teaching English to Chinese students as there is a demand from this region and earning money regularly.
Teach subjects such as maths and science from the comfort of your own home. Recruit students or visit them in their homes and teach them relevant subjects some high end tutors can charge more than £20 per hour for this. Make sure you have the necessary safeguarding in place according to the law of your country. For example in the UK you need to be DBS cleared to work with young people.
If you have a architect qualification then a lot of architecture firms use freelancers/contractors to work on specific projects, it's a networking game, so your marketing costs are pretty low.
Set up a PR firm and earn money by promoting companies and business products. Offer your clients access to your networks and help them get more publicity by facilitating their work to be featured on major publications.
Set up a IT support company and provide a service to assist companies with issues around information technology and computers.
Become a CV/resume writer, find clients and help them write their CV's in a better manner so they can increase their chance of finding a job.
Proofreading can be a very lucrative set up. You can use freelance platforms such as Fiverr and advertise your proofreading services to help clients with their written content.
Headhunting for an agency is a cool way to earn a living and build a thriving business. You can go online on platforms such as Linked In and help companies find talented individuals by searching profiles and matching them to the requirements of businesses.
Photography is an amazing skill set to posses. With the culture of weddings, parties, birthdays etc photographers who are good at what they do are always in demand.
Videography is also a booming trade online at the moment. With social media marketing and the popularity of video marking and vlogging, video making skills are in demand.
Make up mobile businesses are very popular. Weddings normally happen all year round with a dip maybe in periods like Ramadan. However generally every month there are always weddings taking place. Makeup artists charge a fair amount to p0rovide services to brides. The upsell here is other family members then also want to get their beauty and make up done so this can generate some nice revenue.
Personal stylist roles are available to help high flying city workers or middle class earners dress trendy and slick.
Personal shoppers are also in demand in modern times. You can create a venture where you help clients by providing a tailored service helping them chose products and services that will benefit them.
Massage therapy is great for trained individuals. You can set up a business providing massages working with either males or females.
Follow Prophetic Sunnah and become a Hijama practitioner. There are places which advertise professional courses for Hijama where you can learn the skills to set up your own business providing this health therapy, this is a great Halal business idea.
Create a removal company by using a large van to help people remove items such as furniture from their homes.
If you have the relevant qualifications and certificates you can become a personal bodyguard and provide close protection services.
Become a mystery shopper for eg. you could work for a supermarket and test their customer services as a mystery shopper.
You could rent equipment out to clients such as tech or heavy duty tools and create a business doing this.
Like What We Do, See More: Click Here