Man who lost family set to open school & facilities
Halal Incorp Agencies,
A Dublin neurosurgeon who lost his entire family in an arson attack in Britain five years ago has said that God has provided him with "new wings" in order to carry out his work as reported by RTE.
Dr Mohammad Taufiq Al Sattar told RTÉ's This Week programme that he is working to enhance relations with the local Irish community, through education, humility and kindness.
The phone call Dr Mohammad Taufiq Al Sattar received in Dublin on the night of 13 September 2013 took everything from him.
A friend informed him that the house in Leicester where his wife Shehnila and three teenage children lived was engulfed in flames.
The Dublin-based neurosurgeon had spoken with his family only an hour earlier, but he would not see them alive again.
All four died in an arson attack, victims of mistaken identity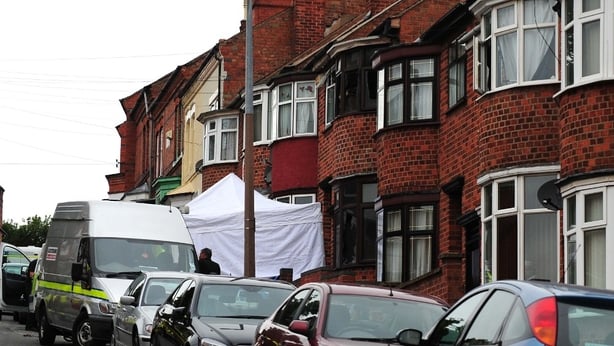 Man who lost family set to open school & facilities
Five years on, Dr Sattar is busy fulfilling his family's dream to provide an Islamic school and community centre in Blanchardstown.
"I have progressed and I'm in the process of the carrying out the legacy of my family," he said.
"My daughter Zeinab was 19 when the incident happened. My two boys Bilal was 17, and Jamal was 15. They were getting a religious and secular education in Leicester.
"They were going to provide similar activities here in Dublin," Dr Sattar said.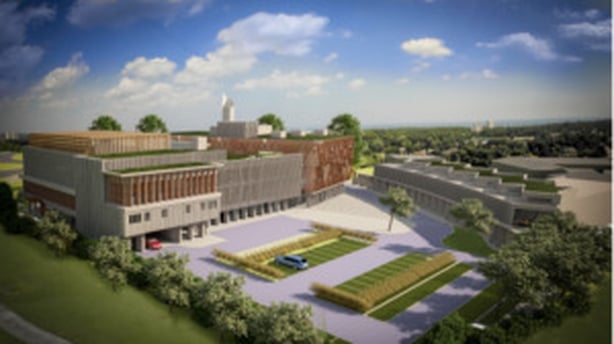 Man who lost family set to open school & facilities 
Warrenstown House is home to Ireland's first independent Muslim school.
Since 2014, it has taught both the Irish curriculum and Islamic studies to more than 60 pupils.
Next spring, Dr Sattar hopes to break ground on a new €3m school building next door to Riversdale Community College.
"We are hoping to accommodate 140 children in eight classes," he said, adding that the primary school students would learn through Irish, English and Arabic.
Dr Sattar's Shuhada Foundation also teaches Irish students as part of their comparative religion studies.
With personal funds and money from fundraising both in Ireland and abroad, Dr Sattar plans to build a mosque on the site.
"It will be quite beautiful and will be a recognisable landmark for the whole community, not only the Muslim community."
As well as his community work Dr Sattar as an eminent neurosurgeon. He is part of the Spina Bifida team at Temple Street Children's Hospital.
"When I see the children who cannot walk, and we provide the help and support, I know that I am doing a job for the community and society," he said.
Dr Sattar counsels forgiveness, even in so-called one-punch incidents which he has encountered in his neurosurgery work.
Man who lost family set to open school & facilities 
People who commit crimes, he firmly believes, can change their lives around.
"I always tell families that the person who committed the crime must be punished, but we have to forgive those people. They may be ignorant when they committed the crimes. We need to teach them that these things are wrong."
Dr Mohammad Taufiq Abdul Sattar speaks from painful personal experience.
The fire that killed his family was started by a group of youths who believed they were targeting a Somali man involved in a local killing.
They attacked the wrong house.
All eight are serving jailed sentences in Britain for murder and manslaughter.
Dr Sattar sat through the gruelling testimony that led to their convictions.
"It was difficult to hear but I decided I would like to know from those eight people what exactly happened and how the court was going to punish them."
Five years ago Dr Sattar described himself as "a bird with no wings".But he says God has provided "new wings" which allow him to continue his family's plans.
"They would be very happy" he said.
Most days he visits the grave in Dublin where they are buried."They are always with me and know what's happening in their legacy".
Dr Sattar has remarried and his wife works with him at the Shuhada Foundation. He asks everyone to pray that they will have children in the near future.
Terrorism and the activities of ISIS have brought challenges for the Muslims living across Europe but Dr Sattar, who first came to Dublin in 1990, says Ireland has been a very welcoming place for him.
"Once we are good to the other communities and society, the people will be good to us. We need to change ourselves. We need to be good and kind and humble too," he said.
Like Our Work, Find Out How You Can Support Us: Click Here