Halal Branding: I've just finished writing my new book on Halal Branding. As you'd imagine, is full of facts, theories, top tips, and models – designed to help you understand what the halal is going on, and create great brands that stand out. This is a serious topic, and halal is growing far beyond meat and money – but you'll find that my book aims to put the fun in halal, and stretch your creative thinking. This blog shares an extract from my book and photos from my recent trip to Russia.
Nearly ten years ago, when I started researching how Halal products and services were being marketed and branded, it was very much a blank piece of paper moment – which was both challenging and exciting. Challenging, because beyond simply placing a logo on products, few had thought about how you could market and brand these offerings differently. Exciting, because here is an opportunity to shake things up and look at new ways of challenging convention.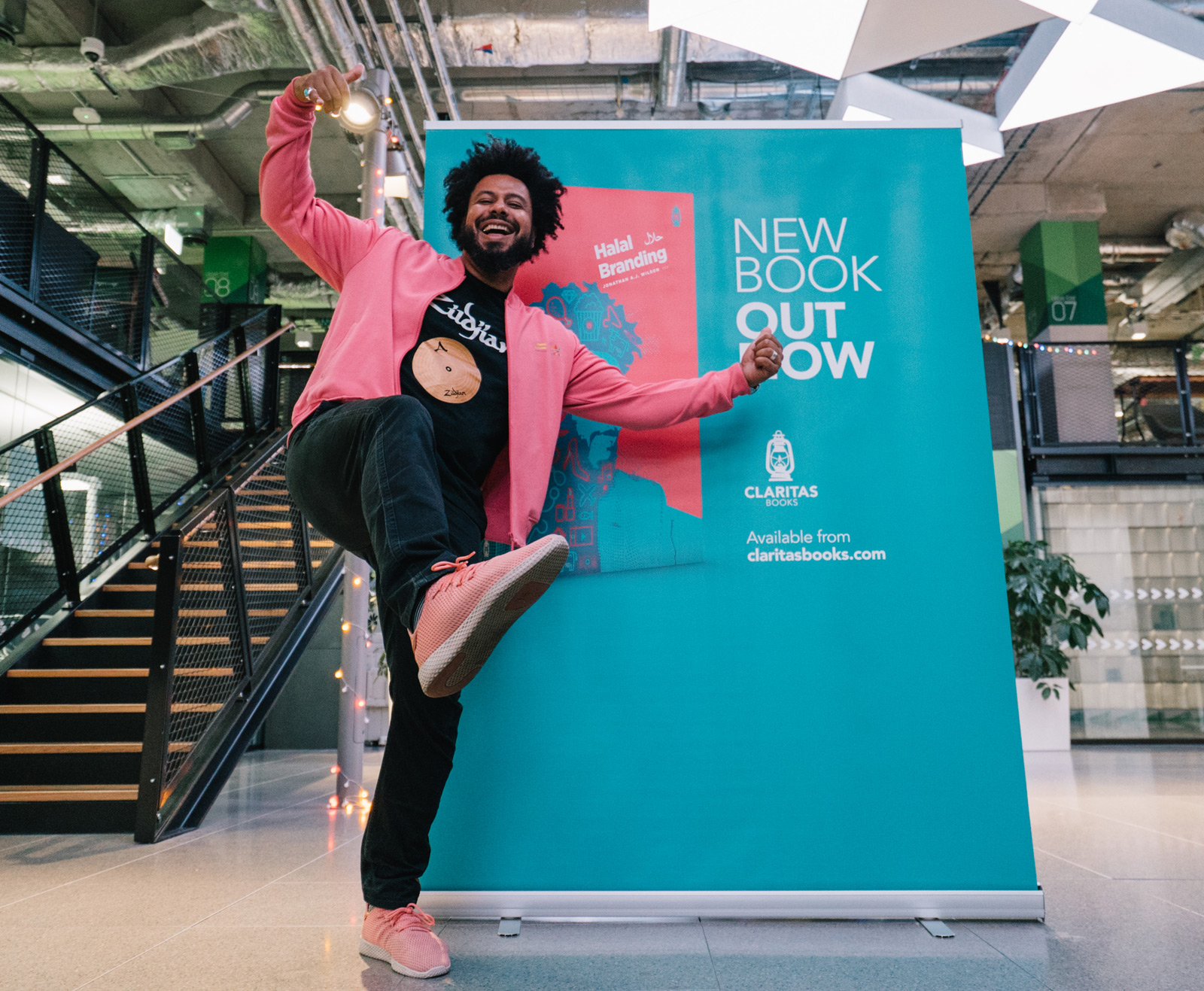 All too often, discussions on Halal focus on permissibility and compliance – and they are championed by Halal certifiers, religious clergy, sociologists and journalists. They lead you to the doorstep of the market, by raising a flag and citing large numbers indicating its potential – but less is said about how you can walk through the door and dominate the market. At times, I'd even go as far to say that in presenting Halal's uniqueness, it reinforces a sense of alienation that hampers the overall objective of Halal – which ultimately is to go mainstream.
The art of making your brand, text and images speak
The apex of the Islamic tradition revolves around the words of the Quran and the Arabic language from which it is comprised. The poetic nature of the verses are praised for how they sound and the way in which they invite people to reflect; they have been used visually for art and calligraphy; and the grammatical structure of sentences have been used to derive legal interpretations, through deduction and induction.
Halal branding has to bring all of these style elements and depth together, along with contemporary life, to present to the world a style of branding that categorically remains true to the essence and heritage of Islam. Following this, the ongoing branding challenge will be how to maintain this over time, remaining relevant and authentic. A way in which you can do this is by communicating the heritage of the brand, the values and aspirations of the founders and employees through iterations, and maintaining design style consistency throughout all marketing materials and packaging.
You have to be careful of too much repetition, as this will wear your message out. Also, it has to be more sophisticated than saying, 'I am a Muslim', 'Our product is from a Muslim country', 'we have a Halal certificate and logo', and using the colour green, or Arabic calligraphy and geometric designs. Those could be a starting point for your creative thinking, but they may not resonate with consumers when it comes to how they assess aspects of desirability, status, and quality.
You need to study which top brands across sectors have managed to capture the hearts, minds, and purses of consumers. The reality is that if you look at sales and brand rankings, regardless of whether they are targeting Muslims or non-Muslims, many of the top-performing brands are not the ones that are so overtly Islamic in their packaging and messaging. This research may also lead you to disrupt and shake up the current status quo – if it even exists. For example, if all the brands are using the colour green, then it will be hard for you to become a brand-leader without outspending your competitors, in order to break existing perceptions associating particular brands and colours together.
However, if you want to build a copy- cat brand, and the various Muslim colas spring to mind here, then choosing the same colour as the brand leader makes sense. The challenge with copycat brands though is that you won't be able to command a comparable retail price, which means less money back into the business, and your product life cycle may be a lot shorter – through less funds, or the novelty of your brand wearing off. Slightly off topic: what I find interesting is the trend in football teams of changing their secondary away-kit colours each season.
Whilst you might think that this is just a marketing ploy designed to increase kit sales, and there's nothing wrong with that, it also refreshes image perceptions and sparks interest. If you apply the same thinking to Halal product design, you may want to think about how you can use secondary colours and then change them from time to time, in order to create renewed curiosity and grab attention. For this to work though, you need the anchor of a strong brand and logo that consumers can recognise and are familiar with.
If we think about Nike, Adidas, and Puma logos for example, then we don't associate them with one particular colour, which can be attractive if you want more colour flexibility. This approach works especially if you consider that consumers, unconsciously, can be influenced by their relationship with colours linked to culture, or for example the colours of their national flag. From this you'll get a sense that it may be important for you to change brand and packaging colours for particular countries.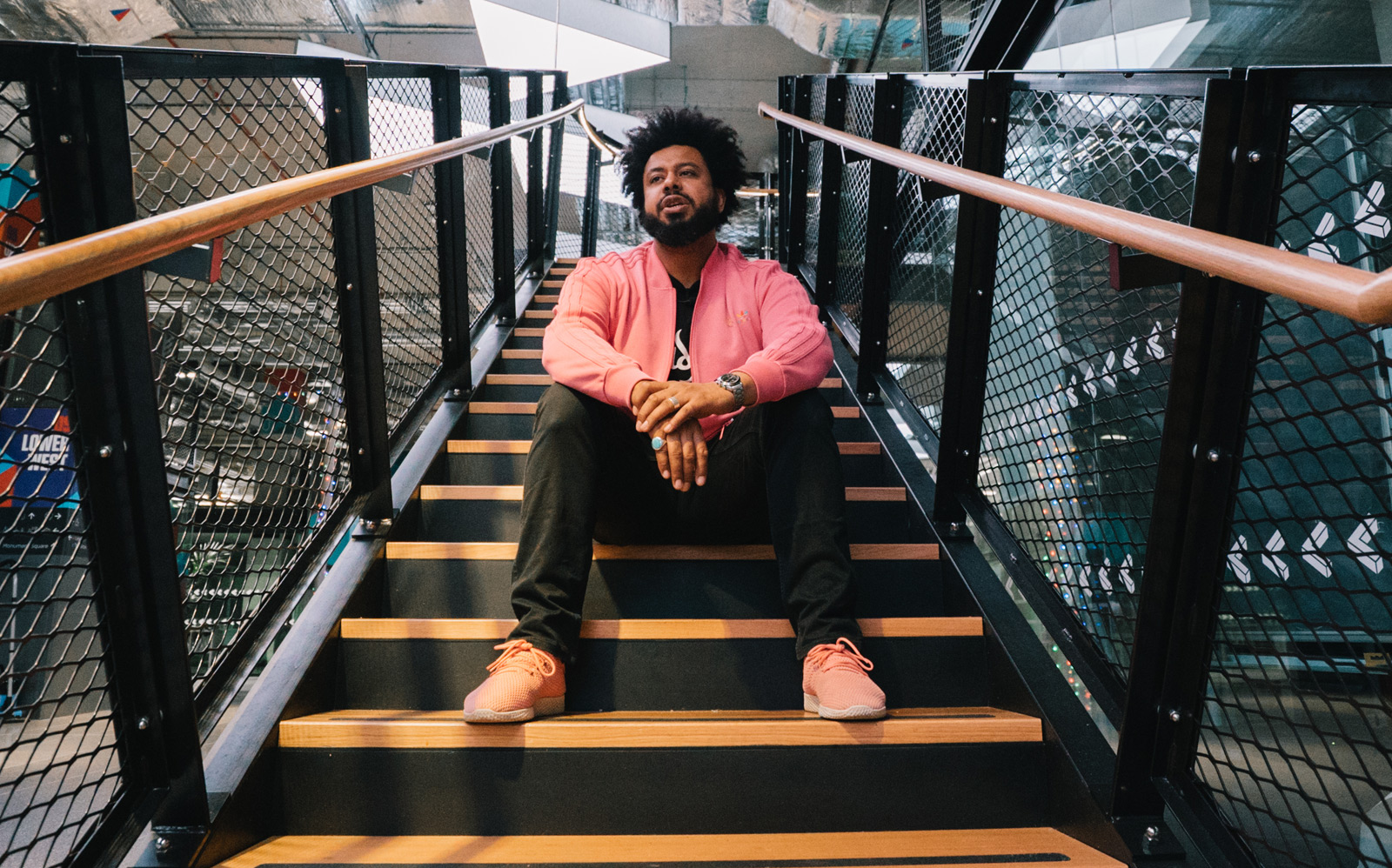 When we compare the logos and packaging of many Halal brands, they tend to use standard fonts in Arabic or English that you or I can get from our keyboards. Based upon my own experiences and having been an examiner for several PhDs and journal papers on this topic, I think that some of the time this lack of creativity is because small business owners don't understand the power of brand design fully; or larger companies underestimate how much Islamic aesthetics can influence Muslim consumers differently – or in both cases they haven't wanted to invest time and money into using experts and therefore cut corners.
Halal Branding
Similarly, if Halal brands attempt to do something more sophisticated by using Arabic calligraphy, many create calligraphic logos that follow similar rules, which then end up making them look too alike. This is especially telling as many people regardless of their Arabic language proficiency cannot read this type of Arabic, as it is very stylised – and so their relationship with the logo is based more on recognising the shapes than the actual words.
You should also consider how many different languages you are going to use in your logo and slogan, outside of the necessary legal requirements for listing ingredients in the local language. There is no one rule of thumb here and some brands have broken rules – perhaps the most iconic being Audi's 'Vorsprung durch Technik' advertising slogan, used in a UK English speaking market as a way of communicating German quality, efficiency, progress and technology, in a way that British consumers interpreted as being superior to their local brands.
The Halal market in some ways is in its infancy, and I say this because there is evidence to suggest that consumers are split in their interpretation of this Arabic word. Regardless of their religious beliefs, some see Halal as a mark of added quality, but sadly others perceive that it may mean the exact opposite. If Halal brands are to rise, then more work has to be done to raise standards and reinforce the positive attributes associated with Halal – but you can't just tell and sell, you have to show and prove.
Another mistake that I see made by some designers is that they try to incorporate too many words into a logo. It may look great when it's displayed on a massive computer monitor or PowerPoint projection, but most of the time, your logo will appear no bigger than the size of your finger nail on a package, flyer, business card, web page, or smart phone screen. So take the time to check your logo at the different sizes that you intend to use it and double check that it remains crisp when it's printed or embroidered at these sizes.
Halal Branding Checklist
Many of these suggestions are not unique to Halal Brands, but I believe that Halal Brands should make a commitment towards taking the lead in these areas.
1 DON'T SEGMENT SIMPLY ACCORDING TO MUSLIM AND NON-MUSLIM.
2 FOCUS ON UNDERSTANDING INDIVIDUAL NEEDS FIRST.
3 IDENTIFY CLUSTERS OF INTEREST.
4 SEE WORDS, IMAGES, COLOURS AND OBJECTS AS COMMUNICATION TOOLS.
5 DEVELOP A BRAND LANGUAGE STYLE AND TONE.
6 SHOW HOW YOUR BRAND SATISFIES CONSUMER NEEDS AND WANTS.
7 EMBED YOUR BRAND IN STORIES.
8 MAKE YOUR BRAND MESSAGE RELEVANT TO COMMUNITIES.
9 CELEBRATE AND EMBODY STAFF DIVERSITY THROUGH YOUR BRAND.
10 ENCOURAGE BRAND PARTICIPATION.
11 CREATE A FEELING THAT YOUR BRAND HAS SOCIAL CURRENCY.
12 REMIND, TO DRIVE FAMILIARITY AND MEMORABILITY.
Available at claritasbooks.com
Source: Claritas Books