Passive Income Definition
By Chris Siddell, Halal Incorp
Passive income is a form of earnings a person can make all whilst applying minimal 'active' effort. It is a separate income to an individual's salary and is not provided by their employer or contractor. Passive income is income that requires minimal labour to earn and maintain, which is often a big part of the appeal to many. It is also sometimes referred to as progressive passive income and this is when the earner expends little to no effort in order to expand their income.
To summarise, most of the work is done upfront and only minimal effort is required along the way to get extra income. An example of this, is if an online course was created, only the content needs to be updated along the way in order to keep the money flowing.
Passive Income Definition
One of the main factors that entices people and draws them towards passive income is the idea that money can be made while you sleep. Once a person's passive income is underway, money can still be generated when that person is technically not even working. There is no set limit on how much money can be earned through passive income, it all relies on how much effort is invested. The amount of time and effort that is pumped into it early on, impacts the quality of the benefits further down the line.
Passive Income Definition: Passive income is greatly different to active income. Active income is how the vast majority of people earn their money. Active income is the name given to money earned in return for a service. For example, the money made by a waiter is active income as it is being earned as a direct result of the service they are providing.
Some common examples of active income include wages, tips, salaries, commissions and income from businesses in which there is material participation. Active income, like anything, comes with its pros and cons. An example of a pro of active income is that it carries a much lower risk than other types of income. It is also a more predictable source of income. Another example of a pro for active income is that it is easier to plan a monthly budget around it. However, only relying on active income can limit an individual's earning potential. A further downfall of active income is that it may make a person complacent and/or averse to risk. With active income, time essentially does equal money.
Passive Income Definition
Passive income also comes with a range of benefits, as well potential risks, which can affect an individual's decision on whether they should go for it or not. One of the main attractions for people to invest into a passive income, unsurprisingly, is the extra money. Additional income with minimal ongoing effort, earning without limitation as you don't need to be present, and the reliability of further income are all examples of pros, courtesy of passive income.
Passive income also provides more flexibility to both a person's personal life and professional career. It can help free up time, which can then be spent with loved ones. The flexibility can also allow you to focus your time on different areas of your work/job which otherwise may not have been possible. Stability is also a benefit of passive income as it can act as a buffer if something unexpected happens financially. For example, if the worst happened and a person lost their job, they would still be in possession of some form of income to help keep them afloat while looking for work.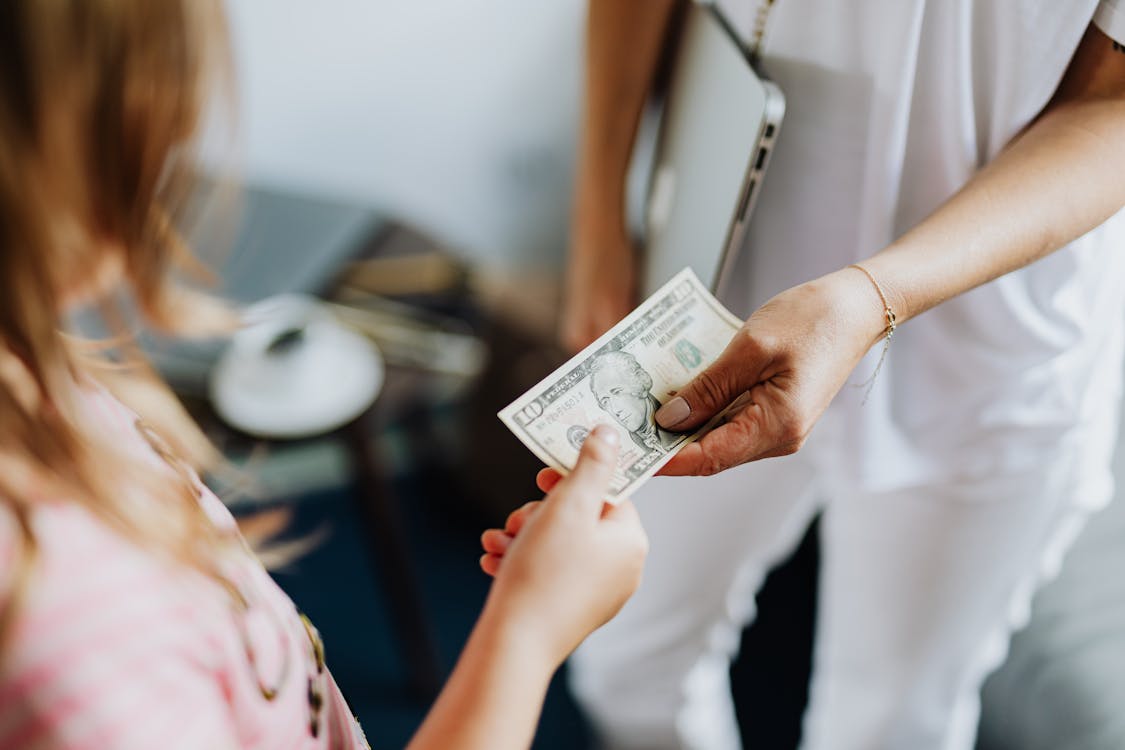 Passive Income Definition
This financial safety net is another reason why many desire passive income. Despite coming with numerous beneficial factors, passive income also comes with certain risks and cons. Arguably the biggest risk is that it is not 100% guaranteed that you will earn much money from it, no matter how much effort you invest into it.
A person may devote a lot of time, effort and earnings into aiming towards a reliable passive income only for it not to be as successful as they had hoped for. However, this should not deter you from reaching your goals as the benefits may take some time to see, they are not always immediate.
Passive Income Definition: 10 Ideas To Make Passive Income
1] Blogging
Passive income can come in many shapes and forms. There are a vast variety of different ideas that can be used as inspiration when it comes to passive income, which can potentially lead to long-term wealth and a reliable new source of income. One popular form of passive income, which has become especially fashionable in recent years, is blogging.
A blog is an online journal or informational website displaying a variety of information. It is a platform where writers have the opportunity to share their own views on a specific subject Blogging is the perfect form of passive income for anyone who has a special interest and/or passion for writing.
An individual's blog transforms into a passive income stream through affiliate marketing and display advertisements. For a blog to reach its full potential, it is often recommended that you choose a niche area that you will be focusing on. This will attract people who are interested in your blogs certain topic. If a blog is consistently getting traffic, there is the chance that this will attract certain companies who will reach out to partner on projects, increasing the passive income.
2] eBooks
Passive income can also arrive in the form of eBooks. eBooks are another great option for writing enthusiasts to once again turn their hobby into money. Selling eBooks has great potential, however, there is a lot of competition in this area so the difficulty of this market cannot be undermined. It is also important to remember that customers purchasing eBooks will often have very high standards so a lot of time and effort will have to be sacrificed in order to stand above the rest. On a brighter note, as they are sold online, eBooks provide a lot of potential buyers.
3] Digital Courses
Digital courses are an excellent way to turn your already existing skills into money. If you have an expertise, then you can create digital courses related to your specific field which can be purchased online by those who are interested. After its initial creation, online courses are a form of passive income that continue to sell themselves without requiring much extra work. A digital course can be on pretty much anything, so prioritise your strengths.
4] Real Estate
One of the costliest forms of passive income arrives in the form of real estate investment. Although the benefits from investing in real estate can be enormous, the initial investment is always a significant amount of money. If you're new to the world of real estate, it is especially difficult and will require large quantities of energy for it to become profitable. There are multiple paths a person can go down when it comes to investing in real estate.
Passive income from real estate can come through either short-term rentals or long-term rentals. Short-term could include something such as hiring out an Airbnb to others, whereas long-term could involve you becoming a full-time landlord. It is undeniably a costly area to get into, however, once you're up and running the passive income from it has the potential to be massive.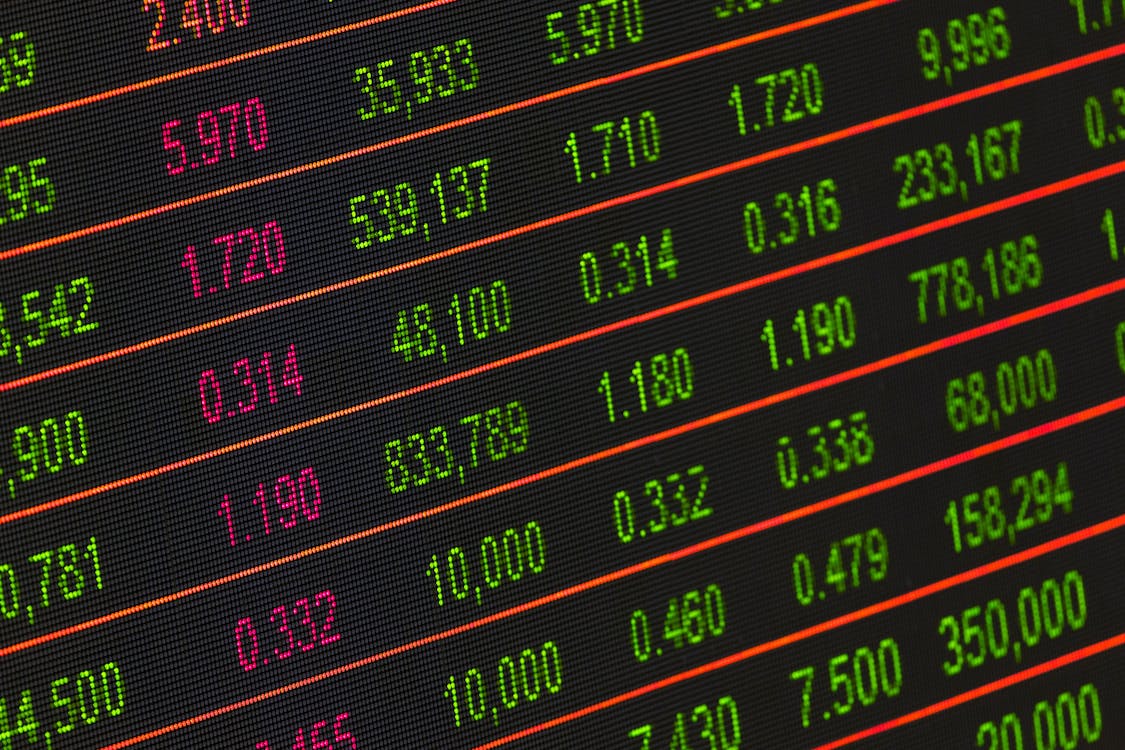 5] Stock Market
Investing in the stock market is one of the most common, and arguably easiest, ways of earning passive income. One of the good things about investing in the stock market, is the fact that you have the power to control how much money you invest. There is not set amount that an individual needs to put in, therefore the control is in your hands.
The stock market can be the definition of hit or miss. Sometimes a little can go a long way, whereas sometimes a lot can be lost in a short space of time. The market is constantly fluctuating and as a result means it is not entirely reliable. It all depends on how well whatever you've invested in is doing. However, if it does well it is such an easy way to get passive income as you don't have to do anything except let the market do its thing.
6] Digital Downloads
Digital downloads can also be another good source of passive income. Digital downloads are instruments that allow your clients to observe a quick win to an issue they might have. Instead of having to write a whole eBook, a digital download can be created on a much smaller scale and still receive a large quantity of potential buyers. You can produce and sell single downloadable products which can be sold, and advertised, on multiple platforms, such as social media. An example of a digital download could be downloadable spreadsheets.
7] Affiliate Marketing
Affiliate marketing is a great way to meet people and gain new connections all whilst receiving passive income. Affiliate marketing is a marketing arrangement by which an online retailer pays commission to others for promoting and advertising their goods/services across their platforms.
This is yet another easy form of passive income because you simply promote someone else's goods and still get paid. This can be promoted across numerous platforms, including social media and YouTube.
8] Dropshipping
Starting a 'dropshipping' store is another example of a modern form of passive income. This consists of finding trending goods and then selling them online to customers all around the world. Dropshipping is renowned for being one of the most profitable forms of passive income available online. With dropshipping, you are in control over the prices of the products you are selling. This is an attractive feature of dropshipping and is one of the many reasons it is seeing a drastic rise in popularity.
9] Influencers
Social media is a huge part of many people's daily lives; therefore, it is often a great platform to capitalise on and earn some passive income. Instagram and Instagram influencers are a great example of this. An influencer can receive money for promoting goods on their posts they share with their followers. A company will pay the person who is promoting a certain amount of money to share their product with their audience/followers. However, it must be remembered that to earn any real money through this method, you must have a large following or else companies will not be interested.
10] Apps
Creating and producing an application is an excellent form of passive income. It is also, however, a lengthy process which requires huge quantities of effort and time. Despite it being a time-consuming procedure, the results can be extremely worthwhile. When releasing an app, there are two different ways you can make money from it.
One of these is by putting a price on it that people need to pay in order to get the application in the first place. The other is by making it free but then having advertisements on the application which you will make money from. This is called monetization. Once that app is available to purchase/download very little extra needs to be done apart from occasional updates, etc.
Passive Income Definition
To conclude, passive income is a great way to make some extra money on the side, which you can then do what you want with. It helps provide more freedom and flexibility to an individual's life. There are many different approaches you can take when it comes to passive income, ranging from investing in the stock market to creating your very own application.
It is clear to see how the internet has provided great new opportunities for people to earn some additional money in the form of passive income in recent years.
It must be understood that passive income methods may never fully be truly passive i.e., there will be some effort required to maintain the income and sometimes considerable effort up front for great rewards further down the line.
Disclaimer: The views of the author do not necessarily reflect the views of Halal Incorp. This article does not provide financial advice. When seeking financial advice always refer to professional financial advisors.