Ps5 Availability
Sony – From Humble Beginnings To An Electronics Behemoth
By Sophie Gebray, Halal Incorp
Sony's PlayStation announced & released its latest console, namely the PS5. Many months on it seems that the lucrative console is still quite elusive when it comes to actually owning one. Despite being Sony's fastest selling console ever, the PS5 is still incredibly hard to come by.
Why is the PS5 hard to come by?
The PS5 launch by Japanese electronics behemoth Sony in November 2020 was quickly set back by problems relating to the supply chain – supply simply couldn't keep up with demand.
With the pandemic lockdowns which began in March 2020, the world was keen to endorse all types of home entertainment. This increase in demand & interest applied pressure to the already long anticipated release of the new PS5. When stocks hit stores in Japan, the console sold out in seconds & even resulted in fights in the aisles of these stores amongst agitated gamers.
What followed didn't seem to help the situation in any way; online retailers saw their websites crash due to huge levels of traffic & the only consoles available on second-hand sites such as eBay marketed the PS5 at incredibly inflated prices. Even after a year in circulation, the PS5 can be found to be selling upwards of £700 on eBay & unavailable on Amazon.
Sony Ps5 Availability
Sony's interactive entertainment chief executive Jim Ryan has stated that supply shortage isn't at the fault of Sony's manufacturing chain. Ryan has insisted that the production arm at Sony has "worked miracles" given conditions.
What are these conditions which Ryan points to blame? Well, it isn't just Sony which has been struggling with supply chain shortages. There has been a shortage of PC parts & a broader global shortage of semiconductor products recently (2020 – 2021).
This shortage affects everything computerised from CPUs to the microchips used in the auto industry & even refrigerators. This has all been a result of the restrictions brought with the efforts recently to tackle the COVID19 pandemic & spread.
The restrictions interrupted manufacturing facilities & the logistics companies dependent on them. Production was heavily disrupted in Q1 & Q2 of 2020 but was soon amended by the later quarters of the year.
Sony Ps5 Availability
The issue would have been a small blimp if it hadn't been exacerbated by the climbing demand on these electronic devices. Since many around the globe were stuck at home to work from home, a rapid increase in demand for quicker & better technologies subsequently followed.
This led to the greatest growth year in the PC market in over a decade – the PC market registered 20.6% growth in 2020 where Chromebook shipments increased around 200%. To complement all of this, cloud services such as Zoom & Slack had to also invest in their technologies to keep up with so many of us online & video conferencing. For example, Zoom meetings jumped from around 10 million in December 2019 to 300+ million in April 2020.
Sony Ps5 Availability
Zoom, Slack & Microsoft, as well as other cloud services, had to invest in more servers to account for this surge in data & data keeping. With regards to materials, these servers utilise the same chips as our PCs, consoles & vehicles. Interestingly, the automotive industry also saw a similar surge in demand exacerbated by the pandemic. The shortage in semiconductors affected the supply end whilst demand grew; fears of catching the COVID19 virus enticed many to switch their transport from public to cars & personal vehicles.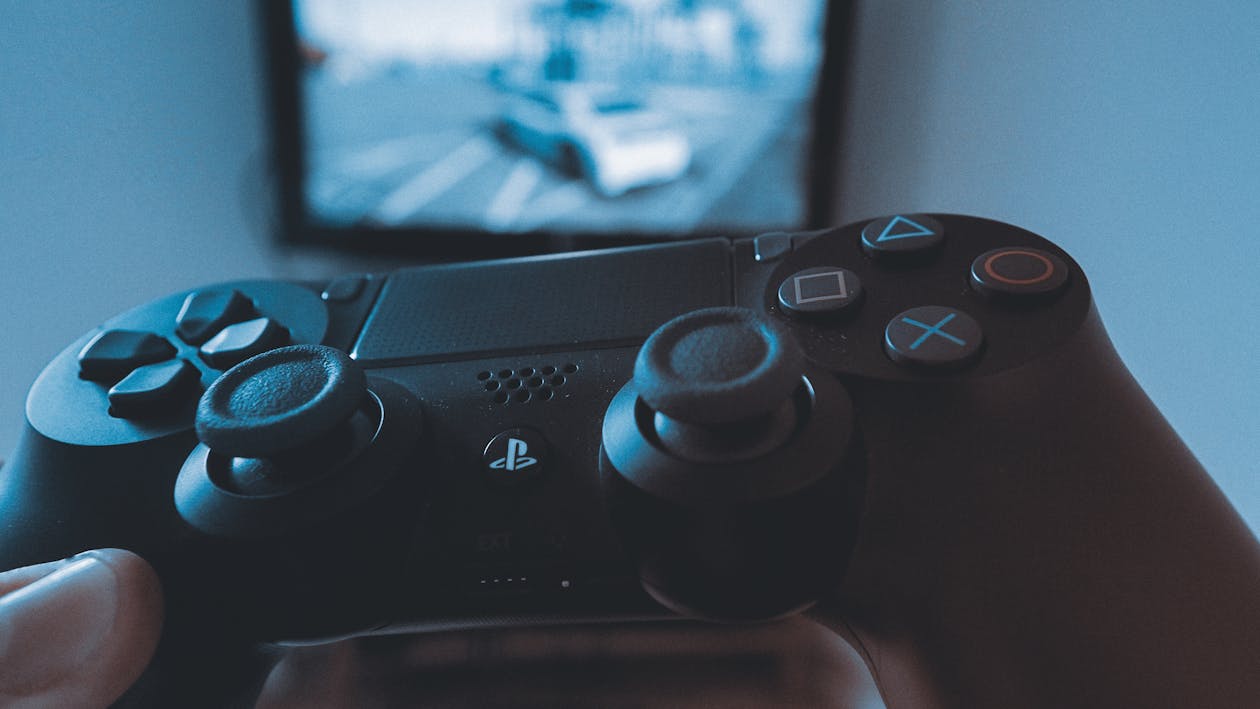 When will this all be resolved?
Hiroki Totoki, Sony's chief financial officer, has amended targets & has now stated "we have secured the number of chips which is necessary… Regarding the supply of semiconductors, we are not concerned".
Sony declared an intention to sell 14.8M PS5s by early 2022 – this could be possible given that Sony has truly overcome the semiconductor drought. Hopefully, we will observe the roll out of the PS5 to be steadier & more widespread – the problems concerning PS5 accessibility have been reflected in the sales charts of its games too. Marvel's Spider-Man: Miles Morales and Ratchet & Clank: Rift Apart, both highly anticipated games, dropped out of the UK top 10 due to there not being enough consoles out there to play them.
A brief history of Sony
Sony is ranked 88th on the Fortune Global 500 list – this is to say that Sony is the 88th largest company in the world. In 2020, Sony's revenue was $84,594,000,000 USD (£62bn). Often when we think of Sony, we think of home entertainment & TV or audio technologies – interestingly, these devices contribute to about a third of Sony's revenue. When it comes to diversifying streams of revenue, Sony truly is a champion – we shall soon discuss this further.
Sony Ps5 Availability
Firstly, let us examine the beginnings of the Japanese conglomerate. The company began in October 1945, just one month after the end of WW11. During the war, Masaru Ibuka worked for a team of engineers who would test & produce new military equipment. When the war ended, this company shutdown & Ibuka, with a team of around 20 engineers, set out to start a new company in Tokyo. Post-war Tokyo had been left obliterated & in a trying condition; objectively a difficult & perhaps naïve time to start up a new business. It is believed that one of the main reasons held by the founders to start the new business was to entice a growing economy & to help out the Japanese people.
Sony Ps5 Availability
Following the devastations of war, many radios had been destroyed & Japan had been left disconnected with itself & the rest of the world. Ibuka & his engineers sought out to produce radios to help the Japanese community, as well as meet the demands of the people.
Appraisal towards the team of engineers reported in a local newspaper caught the eye of Akio Morita, a friend of Ibuka who knew him from the war. Ibuka & Morita soon went on to create a company named TTK; during its infancy, this was a humble company whose first few products failed drastically. This didn't deter the men, however, and soon things began to look up as Japan's economy grew in strength.
In 1950, Japan was now 5 years removed from the war & there was more money circulating within the economy; people were now looking to spend more. TTK released the first Japanese tape recorder in 1950. The tape recorders were a hit in Japan, influencing society from home use to effective teaching aids in schools.
Ibeka & Morita looked to broaden their horizons & since the US was the economic powerhouse of the world from 1946 to the early 60s, it seemed fitting to aim for North America. There was a huge middle class in the US – cracking the American market would be the holy grail.
With this much consumer abundance also came competition; the US was already manufacturing its own cars, electronics, early computers, house appliances etc.
Sony Ps5 Availability
It almost seemed like the US had it all. In 1955, TTK further took shape as they began to produce transistor radios. TTK were the first to do so in Japan & soon the company became renowned for its radio. The TTK radio incorporated technology which allowed the radio to produce magnitudes of volume which US radios were unable to compete with.
The TTK radio was a success in the US – since Americans couldn't pronounce the radio's initially Japanese names, the radio's name was changed to Sony (a name derived from Sonos, the Latin word for sound). This only describes the first decade of Sony, although these beginnings may be humble it does reflect the sheer tenacity & determination at the backbone of the company.
Sony today
Some music historians suggest that the 1957 Sony TR63 radio was instrumental in the rise of rock & roll music as it allowed kids to independently listen to their music, free from the tyranny of their parents.
Reflecting this, 9% of Sony's revenue of $84,594,000,000 USD comes from Music. This includes the distribution of both physical & digital music. Sony's involvement in the music industry began in 1968 when they formed a merger with CBS called CBS Sony records, with 50/50 ownership.
In 1988, Sony became the 100% owner, changing the name to Sony Music Entertainment. Sony also formed a music publishing company in 1995 which is now the world's largest music publisher. Copyrights under Sony/ATV Music Publishing include The Beatles, Bob Dylan, Michael Jackson, Queen, Pharrell Williams, Kanye West, Lady Gaga & Ed Sheeran – this is to say the largest names & influencers in not only today's music but that of all time.
Given all of this, music only accounts for 9% of Sony's revenue. We mentioned the PS5 earlier – game & network services contribute 22.0% of Sony's yield.
This is Sony's largest source of income & they have been selling about 20 million PlayStations every year.
Sony's second largest segment comes from financial services (13.9%). In 1979, Sony formed a joint venture with the insurance company Prudential. Similarly to the fate of CBS Sony records, Sony Prudential Life Insurance became Sony Life Insurance in 1996 as Sony became 100% owner.
The third largest contribution to Sony's revenue comes from home entertainment & sound at 13.8% – this is typically what may come to mind when we think of Sony (recall the Sony Walkman). Sony sells around 12 million televisions a year.
Sony also makes money off movies – Sony pictures accounts for 11.4% of its revenue. In 1989, Sony acquired Columbia Pictures Entertainment, costing Sony $3.4 Billion. The company also receives income from its production of semiconductors (9.6%), mobile communications (8.2%) & imaging products & solutions (7.4%). The remaining 4.6% comes from other devices or items where Sony entered a market but failed to disrupt. For instance, Sony did produce batteries at one point before they were discontinued.
Check Out These 10 Amazing Sony Products
Disclaimer: The views of the author do not necessarily reflect the views of Halal Incorp